A sampling of graduates reflect on their YDS experience and look ahead to what's next in their lives and careers.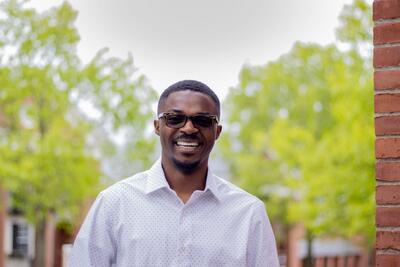 Paul Agyei Essah '22 M.A.R. (Hebrew Bible)
When I received my acceptance letter from YDS just before the pandemic in 2020, I was so delighted but also so shocked that for a while, I did not believe it was real. I thought the committee had made a mistake by accepting me. Thankfully, they had not. It was all real. Today as I graduate, I feel the same. I am highly thrilled, but it also feels like a dream that I am yet to wake up from. I feel humbled to have finished my degree in such an impressive institution.
My experience here has been truly empowering to say the least. Whether it is a brief conversation with colleagues and staff at the front desk (where I worked for two years), during worship at Marquand Chapel, or in a rigorous Hebrew Bible seminar with any of my outstanding professors (Profs. Baden, Collins, Reymond, Vayntrub), they all have touched me in meaningful ways. Prof. Jacqueline Vayntrub's exegesis class on Ecclesiastes/Qohelet was incredibly transformative. I found it not only intellectually stimulating but life-affirming, although Qohelet is impossible to contain emotionally. I finished that class with many ideas and thoughts and research tools, and skills that I believe will stay with me for a long while.
A call to be a moral compass: YDS graduates 135 at Commencement 2022
Come fall 2022, I will begin an interdisciplinary Ph.D. in Hebrew Bible/EMWAR here at Yale University. My work will explore the interplay between exile and imperialism, mainly in the Hebrew Bible and Ancient Near Eastern textual and iconographic depictions of ancient Israel's social, economic, and religious life in the shadow of empire (Assyria, Babylonia, and Persia). As a Ghanaian, I will be studying these in comparison to African narratives of colonization, conflict-induced displacements, and transnational migration. I am incredibly grateful for this opportunity. I look forward to making the most out of this rare opportunity. 
In the future, I hope that my work as a biblical scholar will initiate conversations that will transform society and impact the way we think about the Bible. Also, as one of a few African Hebrew Bible scholars, I see my work extensively engaging African issues. I feel particularly called to lead African users of the Bible, be it in the church, the synagogue, the classroom, or online, to think broadly about the Bible's literary design and socio-cultural context in their interpretative processes and to aim at the transformation of both humanity and society.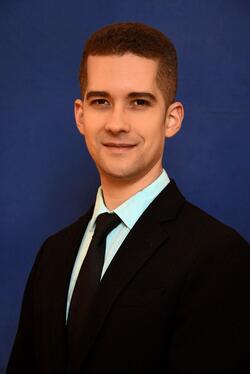 I'noli Hall '22 M.Div. (Andover Newton Seminary diploma student)
The courses at YDS and the deep friendships I have formed here have enriched my understanding of the Church. They have helped me imagine ways in which I might incorporate ecumenical practices in my tradition. 
After graduating, I will return to my home community in North Carolina as an executive pastor.  
I envision a lifelong calling to pastoral and music ministry that includes healing and social justice in Native American communities. 
Slade Hogan '22 S.T.M. (Hebrew Bible)
Attending Emmaus and other Andover Newton events were most transformative I had at YDS. Although I was raised United Methodist and am now ordained in an Anglican tradition, my time with the ANS community has been so formative. It has given me renewed hope for mainline Protestantism and for progressive Christianity as a whole. I think the Church will be all right as long as institutions like Andover Newton at YDS exist to lift up new leaders.
I am moving to Milton, N.H., to pastor the Community Church of Milton, an American Baptist and United Church of Christ congregation. I am hoping to pursue distance doctoral studies in Hebrew Bible but might take a year off before beginning further study. 
I hope to serve the Church in both pastoral and academic settings. I think that YDS has further equipped me to pursue both the ministerial and academic aspects of my calling in a more caring, compassionate, and informed way.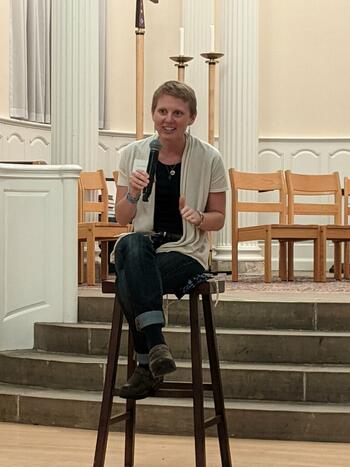 Tara Humphries '22 M.Div. (Andover Newton diploma student, she/her)
Before the pandemic, after Thursday evening Emmaus worship was finished, some folks left. But most people stayed to dance. Somebody was always on the Hammond, another handful singing, and another on keys. They jammed. And we danced. A student with their infant, the Dean's aging parents, and everyone in between. This is how I learned how to do community. We worked hard together and our relationships with one another were far from perfect. But on Thursday nights, we prayed for one another. And then we chose joy. 
In August I'll begin serving a Unitarian Universalist congregation in southern Maine as their transitional minister. 
Rooted in relationship and a deep love for our beautiful and broken world, I am called to minister to and alongside faith communities through the transformative power of love. Whether within or beyond the parish, I'll be working in community to cultivate faith, trust, resiliency, and our capacity for collective transformation.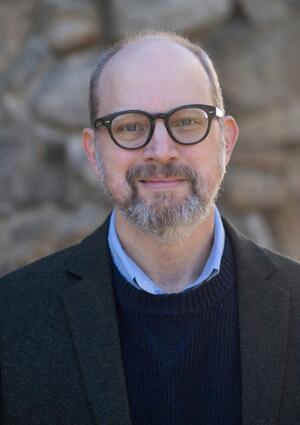 Joseph Rose '22 M.Div.  (Anglican Studies, Berkeley Divinity School)
During my first week at YDS, we gathered at the Divinity Farm for a prayer service at sunset. This encounter with the divine in the half light of late summer in the company of heaven, plants, vegetables, birds, and community sparked my Christian imagination in myriad ways. That night not only invited me to consider the cosmological dance of the incarnation in my course of study, ranging from nature's role in scripture to climate-crisis preaching, but informed my discernment of what a priestly vocation involving environmental justice might look like. 
After ordination in the Episcopal Church in Connecticut in June, I will continue as an executive director of Trinity Church Wall Street's retreat center in West Cornwall, Conn., where I oversee the farm and creation-care ministry, while serving a missional curacy at St. John's Episcopal Church in New Milford.  
This is an important and exciting time to be going into Christian ministry. Something new is being born, and we are being called to respond in faith to a multiplicity of pandemics. Co-creating in community and with God, I hope to build ministries of healing and reconciliation that explore new ways of doing "church," while linking the Gospel proclamation to the climate crisis in relevant and contextual ways. This vision extends from plans for a mobile church on the Appalachian Trail, complete with a feeding ministry, to environmental justice work in marginalized urban neighborhoods. My vision is based on the hope that Eden is not just behind us, but ahead of us.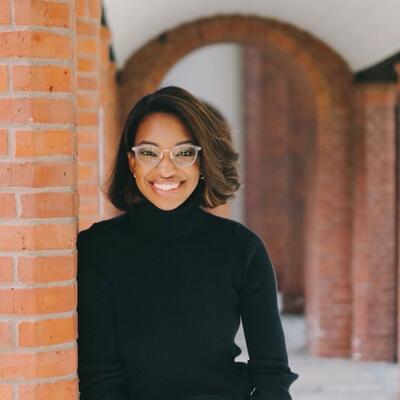 Amina Shumake '21 M.Div., '22 S.T.M. 
I've had so many great experiences across four years at Yale, but what takes the cake is spending night after night with friends in Latourette my first year. Our attempts at coursework were sometimes minimal, but those moments were special to me because we were committed to dreaming together. We studied preaching, theology, African American history, Black religious and political thought, art, music, and film, all to feed our imaginations regarding who we would be in the world. I'm forever grateful for my time at YDS because I've learned to allow my passion, creativity, and devotion to religion to breathe, survive, and expand through community. 
I will be pursuing a Ph.D. in religion with a concentration in theology at Vanderbilt University. There, I hope to continue my research at the intersection of eschatology, womanist theology, and black feminist theory. My ultimate aim is to become a multi-disciplined constructive theologian with a focus on continental philosophy, gender/sexuality, and Black Studies.
My vision is married to the expansion of theology and Black religious thought through research, teaching, and preaching. However, my goal is to learn how creative theology and Black religion can be so that my work can inhabit multiple worlds. 
Julian Sieber '22 M.Div.
An enormous range of experiences and amazing people at YDS have transformed me. Visiting the El Paso border as part of my internship with Saint Thomas More was perhaps the most tangible and memorable theology class I took; the meals shared with migrants and those accompanying them, who shared stories of immense loss and even greater faith, may have been the most impactful discussion sections. Studying Greek during the first summer of the pandemic, a challenging time for many reasons, sparked an interest in ancient languages and began my journey into biblical scholarship. Also, I met my now-fiancée Katie Rich '22 M.Div. on the first day of orientation!
I am excited to begin a Ph.D. in New Testament and Early Christianity at Loyola University Chicago this fall. I'm particularly interested in the dynamics of individual, faith community, and institutional biblical interpretation in the Catholic Church and NT reception history more broadly. I'm grateful to the many incredible and generous classmates, faculty, and community members who created such vibrant spaces of conversation and have provided models for the kind of scholar and witness I aspire to be.
Amidst relocating to Chicago this summer, I plan on traveling to Israel to participate in an archeological dig thanks to the Two Brothers Fellowship.
Having worked and lived at the intersection of Catholic and Pentecostal ministries in Australia, I came to YDS with questions about the ways in which different communities approach biblical texts. I seek to continue exploring and honoring the depth of these questions through teaching in both academic and church settings.