The Yale Forum on Religion and Ecology, founded and directed by YDS lecturers and research scholars Mary Evelyn Tucker and John Grim, has entered a new partnership with the United Nations Environment Programme's (UNEP) "Faith for Earth" initiative that will integrate new science and policy research with the perspectives of religion and ethics. 
***
Emily Scott '06 M.Div. has published a new memoir, For All Who Hunger, about her time pastoring St. Lydia's church.
***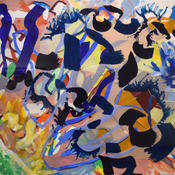 A collection of paintings by artist Ellen Priest '77 M.Div. inspired by the jazz musician Ryan Cohan are on exhibition at the Delaware Contemporary Museum.
***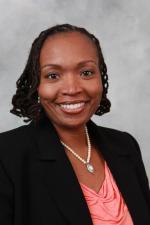 LaShawn Warren '15 M.A.R. has been named Executive Vice President of Government Affairs for the Leadership Conference on Civil and Human Rights and The Leadership Conference Education Fund.
***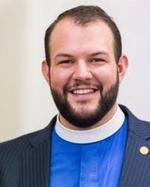 Matthew Laferty '11 M.Div. has been appointed Director of the Methodist Ecumenical Office in Rome.
***
Mahogany Thomas '20 M.Div. is the new Executive Minister of Peoples Congregational United Church of Christ in Washington, D.C.
***
In Memoriam
The Rev. Charles Homer Brown Jr. '52 M.Div.
The Rev. David J. Siegenthaler '50 B.D.  
Robert A. Stanley, Jr. '96 M.A.R.