May 4, 2020
The Yale Forum on Religion and Ecology today announced a new partnership with the United Nations Environment Programme's (UNEP) "Faith for Earth" initiative that will integrate new science and policy research with the perspectives of religion and ethics.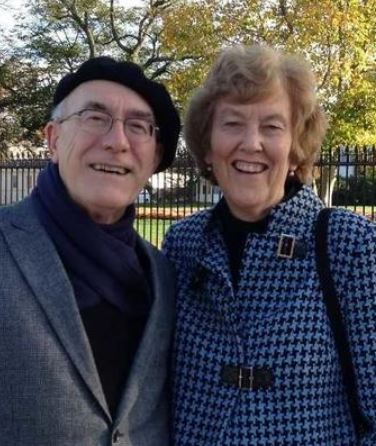 The announcement coincides with the launch of a comprehensive new website for the Yale forum, which offers ecology-related writings, bibliographies, projects, and sacred texts from the world's religions.
Via their new partnership, the Yale Forum and UNEP will share information and create joint news releases, online courses, and podcasts while giving religious communities access to the latest scientific and environmental research.
The collaboration represents "a transformative moment" for the field of religion and ecology, highlighting the moral and practical contributions of the world's religions to addressing the planet's mounting environmental challenges, said Mary Evelyn Tucker and John Grim, co-directors of the Yale Forum and senior lecturers and research scholars at the Yale School of Forestry & Environmental Studies and Yale Divinity School (YDS).
"Even before COVID-19 we saw a renewed focus on humans' relationship with, and dependence on, the environment, in churches, synagogues, temples, and mosques around the world," said Tucker. "As the virus shows, clearly we can't have healthy people on a sick planet. Environmental awareness is growing, as are calls for environmental justice for people and planet." 
More than two decades ago, Tucker and Grim launched the Forum on Religion and Ecology, an ambitious initiative that has helped create a new academic field that explores the relationship between the world's religious and spiritual traditions and the environment. The Forum publishes books and articles, produces resources and annotated bibliographies for educators, and has created an Emmy Award-winning PBS film, Journey of the Universe.
Today, religion and ecology is taught in colleges, universities, seminaries, and secondary schools across the world. Similar forums have emerged in Canada, Europe, and Australia. Yale has two programs in this area not replicated elsewhere: a joint master's program in religion and ecology at F&ES and YDS and a Master of Arts in Religion and Ecology from the Divinity School.
***
RELATED CONTENT: Forum on Religion and Ecology turns twenty
***
The UNEP's Faith for Earth initiative is a partnership with faith-based organizations to achieve the UN's Sustainable Development Goals.
The Yale-UNEP partners hopes to inspire people to preserve, protect, and restore ecosystems and biodiversity, engage in dialogue, and promote action for change within religious communities in partnership with scientists and policymakers.
"Healthy, functioning ecosystems, and environmental law, are central to a post-COVID world, and religious institutions can help push for progress on strengthening policy frameworks to bring about necessary change," said Iyad Abumoghli, UNEP Senior Principal Advisor.
***
Read UNEP's partnership announcement: "Faith-based organizations can help the transition to a more sustainable post-COVID-19 world" 
***
Grim agreed. "This partnership is a watershed moment as scientists and environmentalists recognize they need the moral force of religious communities to ensure long-term changes for the flourishing of human-Earth relations," he said. Grim added that others have been critical to the process, particularly the Alliance of Religion and Conservation in the UK.
The Forum's leaders say the relaunched website will amplify that message and provide environmental activists with better understanding and resources to help them work with religious people and institutions.  The new site "reflects years of work by the Forum with many people around the planet in helping to create a new academic field and an engaged moral force of religion and ecology," said Bill McKibben, noted author, environmentalist, and the Schumann Distinguished Scholar in Environmental Studies at Middlebury College. "It will be the 'go to' website for years to come."
The Garrison Institute is offering a live, interactive webinar with Mary Evelyn Tucker and John Grim at 4 p.m. EDT on Thursday, May 7. Register and learn more here.