By Pressley Peters
As the calendar flipped from 2015 to 2016, Dewey Williams did something he had never done: make a New Year's resolution. He committed himself to discover how joy plays out in his own life and the lives of those to whom he ministers.
Williams was already doing prison ministry in North Carolina when he chose joy. The lead chaplain of Central Prison in Raleigh had heard him preach and asked him to bring his message to the 150 men on death row.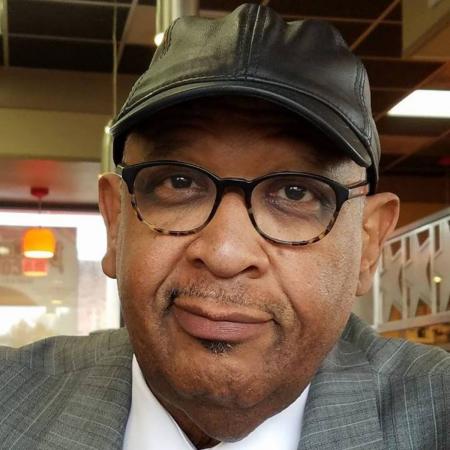 Williams explains, "These men are the most secluded group in prison. Many do not have visitors. They don't get to meet with the prisoners in general population or go to common areas. Yet even though they're not getting out, they are getting to share life and faith with one another and the correctional officers and chaplains. Their world is a smaller bubble, yes, but that community is significant enough and it can make a difference in their lives."
Late in 2016, while searching on the topic of joy online, Williams found the Theology of Joy and the Good Life preaching competition hosted by the Yale Center for Faith & Culture (YCFC) at YDS. The competition called for ministers to submit sermons that respond to questions concerning flourishing ("the good life") and joy. Pastors and seminarians from 60 locations in 27 states and four other countries identified themselves as participating in preaching joy sermons by completing an online form. (The competition is one of two being run by the joy preaching project; the other, for those who work with youth, is running in the 2017-18 academic year.)
The competition was part of a larger Joy and the Good Life project at YCFC supported by a grant from the John Templeton Foundation. Over three years, the project is distributing grants and prizes and inviting a wide network of scholars, pastors, and seminarians to participate. The project is also sponsoring monthly public lectures, supporting the development of five university and divinity school courses, and producing a growing video library and curricula for two church-based youth ministry courses. Ultimately, the project aims not only to conduct theological research, but to lay the foundations for a movement pursuing questions of the good life in the academy and the culture more broadly.
***
Watch video of Dewey Williams giving one of his death row sermons.
***
Williams preached joy on death row five times before he applied for the prize. Christmas worship in December 2016 was his first attempt; 72 men attended. His second, entitled "Incarcerated Joy," shared the story of Paul and Silas praying and singing hymns at midnight in prison when an earthquake struck to free them (Acts 16:25-26).
During the sermon he said to the men that a joy-filled existence was possible for them, and he ended the sermon with the following message:
"We're still here. Really, this is what our joy is all about. We're all here! That's the lesson of the resurrection. They tried to force an end to the message of Christ. But the resurrection is Christ saying we're still here. Really, that is the testimony of the Christian community. We gather every Sunday as a testimony and say, 'by the grace of God, we're all here'. And now we live in anticipation of that final liturgy. When this life is over. When time is no more. There will be a liturgy of singing and shouting. There will be singing and shouting the joy that was given to us all who have been incarcerated."
Several men asked for copies of the message, which the correctional officer provided.
"Joy is about making something worthwhile out of a bad situation," Williams said in a subsequent interview with YDS. "We all have things that discourage and hurt us. How does joy come into being when we have those circumstances? Men on death row are a real example of how joy can be lived out."
Joy, YCFC associate research scholar Angela Gorrell says, is a topic that Christian pastors tend to neglect. "People don't necessarily associate Christianity with joy," says Gorrell, who is helping lead the project. "We hope pastors will assist congregants in theologically reflecting on joy and in connecting joy with Christ and the flourishing life."
***
Related story: Transforming joy from a feeling to a pastoral movement
***
Williams won the competition. Runners-up were: Rev. Nikita McCalister of Providence, R.I., Rev. Dr. Dave Milam of Purcellville, Va. and Rev. Dr. Ian Rottenberg of Garden City, N.Y.
Williams continues his work with death row inmates today. He takes excerpts from the original five sermons and discusses with the men what truths they find in his words. They talk about the effect joy is having on them.
"They have to be faithful with the faith they have in this life. That's true of all of us," Williams says. "Each of us wants our impact to be great, yet we can only do what we can do. We have to let God take it beyond that."