An entering class teeming with talent and diversity, key staff additions, new academic programs, a new partner on the Quad—these and other changes are bringing extra energy and dynamism to the Quad as YDS embarks on the new academic year.
Here is a far-from-exhaustive review of what's new in the new academic year:
New class
A total of 146 new students now begin their YDS careers—136 new matriculants plus 10 students who deferred after being admitted last year. Thirteen YDS students are studying for certificates at in the Institute of Sacred Music.
Among the new arrivals, there is greater balance between M.Div.'s and M.A.R.'s than at any time in recent years. Sixty are studying for the M.Div. and 61 for the M.A.R. Fifteen of the new students are admitted for the S.T.M.
Nineteen new students are international, hailing from countries including Belarus, China, Romania, South Africa, and Zimbabwe. Thirty-eight—nearly 30 percent of the domestic total—are American students of color: 18 black, 12 Asian, five Latino/Hispanic, two Native American, and one in the Native Hawaiian/Pacific Islander grouping. 
Seventeen of the incoming students have expressed interest in participating in the programming to be offered by the newest partner on the Quad, Andover Newton Seminary at Yale Divinity School. (More on Andover Newton below.)
***
Watch video of Prof. Christian Wiman's talk at Opening Convocation, "A Law Against Closure."
***
Eight international exchange students are studying at YDS this year, coming from locations including from Hong King, Singapore, Germany, and Denmark.  
New staff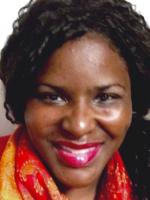 A reorganization in the office of Nicholas Lewis '13 M.Div., Associate Dean for Student Affairs, brings two new staff members to YDS. Raja Staggers-Hakim is Director of Equity, Inclusion, & Civic Engagement; Jeanne Peloso is Director of Student Life and Wellness.
"These new director-level positions represent a significant expansion in the ways we are able to resource students," Lewis says. "They are a key part of our rolling out a more comprehensive strategy to promote student wellness, and to support our students' engagement in the life of New Haven through presence and service."
At Marquand Chapel, Dean Maggi Dawn has likewise undertaken a restructuring and the hiring of new staff people. Joining the Marquand team are Emilie Casey '16 M.Div. '17 S.T.M., Liturgical Minister and Chapel Communications Manager; Nathaniel Gumbs, Director of Chapel Music; and Stephen Gamboa-Diaz, Publications and Communications Assistant. Gumbs was an ISM student and received his master's degree from Yale's School of Music in 2011. Gamboa has an Artist Diploma from the School of Music. Read more on Gumbs and Gamboa here.
The restructuring, Dawn says, reflects the Chapel's strategy to increase communication with and participation by YDS students, as well its ongoing commitment to share the art of worship with a vastly larger global audience through a soon-to-be-announced online journal. "Both on the Quad and around the world," Dawn explains, "we want to help people see how to make worship come to life."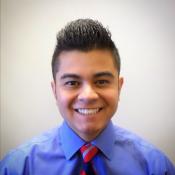 In Admissions, Antonio Bravo '16 M.A.R. is soon joining the staff as an admissions associate. During his time as a student at YDS, Bravo served as president of La Comunidad and as a BTFO small group leader, among other roles.
Newly transformed Trowbridge Reading Room
Students have a newly transformed space for quiet study thanks to the overhaul of the Trowbridge Reading Room. Gone are the utilitarian shelves that used to dominate the space and aesthetic. Also gone are the printers and much of the other equipment, moved now to the first floor. Nearly all the furniture is new, as are the carpet and elegant hanging lights.
These changes, according to Suzanne Estelle-Holmer, Reference and Instructional Services Librarian, "have opened up the grandeur of the reading room." The Day Missions Room, she adds, has "stiff new competition" for the distinction of being divinity students' favorite place to study.

View additional photos here.
Later this semester, even more important new spaces will go on line on the Quad: the extensively renovated northeast buildings. Watch for more news on this important project in the coming weeks.
New academic programs
Nine months ago, YDS announced the creation of two new M.A.R. concentrations: Religion and Ecology, and Latinx and Latin American Christianity. Those new programs debut this year, along with a program in Black Church Studies.
Drawing on faculty resources in biblical studies, ethics, liturgical studies, pastoral care, and other fields, students in the Religion and Ecology concentration will study eco-theology, eco-spirituality, eco-feminism, theologies of embodiment, and related areas.  
Directing the Latinx and Latin American Christianity program are Professors Erika Helgen, Assistant Professor of Latino/a Christianity, and Ben Valentin, Associate Professor of Latinx Christianity. In this interdisciplinary program, students will explore culture, theology, and history and will also be required to take courses in biblical studies, history, ethics, and theology.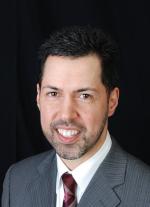 "These concentrations reflect a new era at YDS, in terms of both faculty resources and curriculum," says Jennifer Herdt, Gilbert L. Stark Professor of Christian Ethics and Senior Associate Dean of Academic Affairs. "Climate change is perhaps the overwhelming issue of our day, and one on which Christians and other people of faith are poised to provide essential leadership. The new concentration enables students to work across the full spectrum of the traditional theological disciplines, as well as at the School of Forestry and Environmental Studies, in order to develop leadership capabilities in this critical area. 
"Latinx and Latin American Christianity are among the most vibrant and dynamic phenomena within global Christianity today. Drawing on the complementary expertise of two faculty members, YDS will be playing a vital role in equipping the next generation of scholars in this area."
Still in development, the Black Church Studies program is headed by the newly hired William Mathis, a 2002 Harvard Divinity School graduate who is pastor at "The Springs" Church in New Haven. The program, Herdt explains, will complement existing formation programs in Reformed Studies and Methodist Studies, among others. "This program will allow students to explore the variety and richness of the historically black denominations and the vital role they have played in advancing social justice and inclusion," Herdt says.
New partner on the Quad
Following the July signing of the formal affiliation agreement, Andover Newton—now to be known as Andover Newton Seminary at Yale Divinity School—is officially affiliated with YDS and the newest partner on the Quad.
The 2017-18 academic year will be devoted to what Andover Newton calls its "visioning year." Aided by an Innovations Grant from the Association of Theological Schools, Andover Newton will create a long-term vision for what it will be and how it will operate as part of the YDS community.
***
Read Yale Alumni Magazine story on the new affiliation.
***
Sarah Drummond, Andover Newton's Dean of the Faculty and Vice President for Academic Affairs, emphasizes that the visioning process will take special care to avoid the temptation to replicate the past. The faculty has ultimate authority over the shape of the program that students will pursue in getting the Andover Newton "seal of approval" on their YDS degrees, Drummond notes. But in the congregational tradition of collective discernment, ideas and input will be sought from a broad group of community members. Opportunities to participate in the process will be announced as the year unfolds.
The aim, according to Drummond, is to "produce an educational model that reflects the best of the theological knowledge that YDS and Andover Newton can bring together under one roof."