Yale Divinity School has established a new scholarship in the name of James W.C. Pennington, an escapee from slavery who went on to become a leading 19th century minister and abolitionist.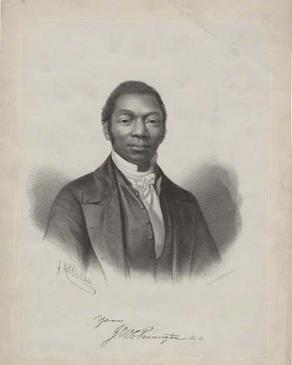 The scholarship is to be awarded each year to a Pennington Fellow, chosen from among first-year students at YDS.
After escaping from slavery in 1827, Pennington began his education and taught for a time on Long Island. Resolving to become a Christian minister, he came to Yale Divinity School in 1834. Although he was not allowed to officially enroll—or speak in class—he sat in on classes for several years, making him the first person of color to attend classes at Yale. His subsequent achievements as a leading minister and anti-slavery activist prompted the University of Heidelberg to grant him an honorary doctorate. For more on Pennington's life and career, read this story in YaleNews.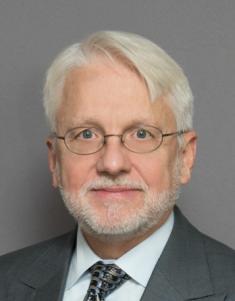 ***
RELATED CONTENT: YDS portrait recovers, honors history of Yale's first black student
***
Making the lead gift to establish the Pennington Scholarship are Washington, D.C., attorney F. Lane Heard III '73 YC '78 J.D. and his wife, Margaret A. Bauer '86 YC '91 M.F.A. Heard, a partner in the Williams & Connolly law firm, is a graduate of Yale College and Yale Law School who serves on the YDS Dean's Advisory Council.
"Margaret and I believe in supporting financial aid for divinity, drama, and art school students at Yale, whose future earnings are unlikely to be commensurate with the importance of their work," Heard said. "We want to support (YDS Dean) Greg Sterling's desire to honor James Pennington. And as one who first ventured into the YDS library as an undergraduate researching Southern students at Yale in the antebellum era, I was interested in recognizing this 'unique' Southern student."
Donations continue to be accepted for the Pennington Scholarship fund. The scholarship is to be awarded with a preference for Master of Divinity students who are preparing for ordination and studying the African American experience.
***
RELATED STORY: 'The man whose voice could not be heard in the classroom' honored in talks, scholarship
***
Sterling hailed the Heards' gift. "James Pennington had a Yale education without a Yale degree. I am deeply grateful to Lane and Margaret for establishing a scholarship in Pennington's name that will give future students a Yale education and a Yale degree," Sterling said. "The scholarship is both a recognition of Pennington and a challenge to the scholarship's recipients to dedicate their lives to work for a just world in the name of Jesus Christ, in the same way that Pennington did."
This year's entering class at YDS has the largest number of students of color in the school's history. Thirty-six percent of the incoming students are from underrepresented racial groups; of these students, African Americans are the most numerous, representing 15 percent of the class.
YDS has honored Pennington in several ways the past year. Last spring, the School mounted a portrait of him in its Common Room among paintings of celebrated deans and professors from the past. Yesterday, the School renamed one of its largest classrooms in his honor. Dedication events included the unveiling of a second Pennington portrait (see image above) in the newly renamed Pennington Classroom and a lecture by John Witte, an Emory University law professor and recipient of the James W.C. Pennington Award from the University of Heidelberg. Watch video of Thursday's dedication speeches and lecture.
Also indicative of his growing public recognition, James Pennington is to be inducted into the Abolition Hall of Fame in Peterboro, N.Y., on October 22.