In the 1830s, James W.C. Pennington became the first African American to attend classes at Yale. He audited classes at the Divinity School despite not being allowed to officially enroll – or speak in class, for that matter.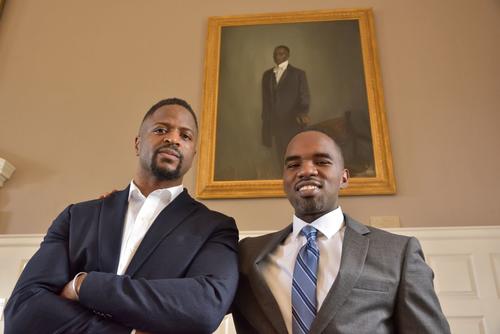 As part of the Divinity School's effort to recover and honor the story of this important abolitionist and minister, and to acknowledge his voice and presence, YDS commissioned an original oil portrait of him for display in its Common Room, among other portraits of historically significant professors and deans.
Painted by Brooklyn-based artist Jas Knight (originally from Hartford), the portrait was unveiled to great applause at a heavily attended event on October 10, 2018. A second ceremony was held the next week for alumni attending Convocation & Reunions.
Browse the media below—articles, photo galleries, and a Facebook Live video—to learn more about this inspiring art project.