An especially large and diverse class of new students begin their Yale Divinity School careers this week, highlighting the opening of an academic year also marked by new programs, new faculty and staff members, and planned renovations that will give parts of the Quad a new look.
It is the 318th year of Yale University, the 197th of Yale Divinity School as a distinct entity within Yale, the 47th year of Berkeley Divinity School at YDS (165th overall); the 46th year of the Institute of Sacred Music at Yale (91st overall); and the third year of Andover Newton Seminary at YDS (212th overall).
Here is a non-comprehensive summary of what's new in the new academic year.
New class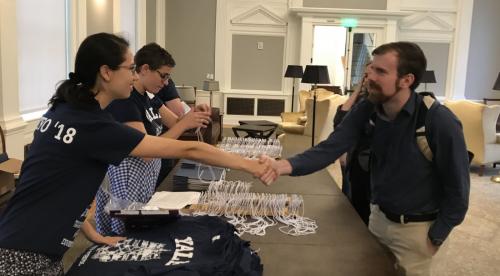 According to a statistical profile of the new class presented by Dean Greg Sterling at Opening Convocation, 164 degree-seeking students are entering YDS at the beginning of fall semester, the largest class in several years. Eighty-six of the incoming students are studying for the M.A.R. degree, 62 for the M.Div.; and 18 for the S.T.M. (Master of Sacred Theology). In the M.A.R. cohort, 21 are pursuing comprehensive degrees and 65 are studying for concentrated degrees. Also arriving at YDS are six international exchange students and four visiting Ph.D. students.
For many of the new arrivals, YDS is not their first experience with graduate school. Forty-five already have advanced degrees, including the M.Div. (19), M.A. (19), J.D. (4), Ph.D. (3), and M.B.A. (3).
***
Opening Convocation: Watch the video / View photo gallery
***
Thirteen percent of the matriculants are international, arriving in New Haven from every continent except Antarctica and Oceania. The age range of the new class is vast, from 20 to 82, with an average age of 29.9.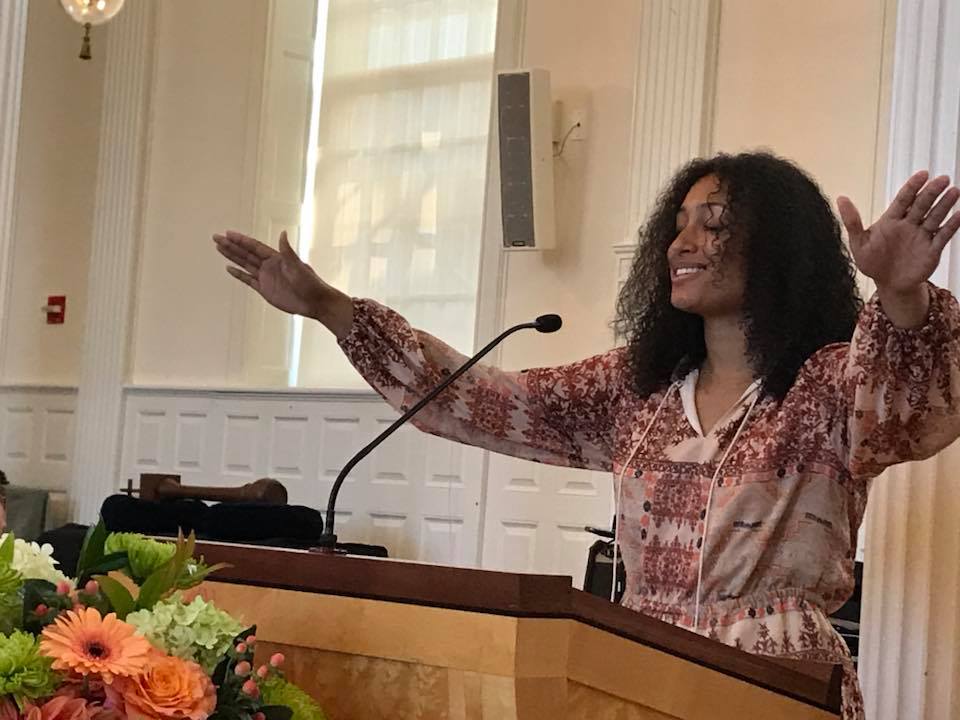 A remarkable 35 percent of the domestic total are students from under-represented groups, making this the most racially and ethnically diverse class in the School's history. As a percentage of the U.S. total, the racial/ethnic mix breaks down as follows. (Note that a small number of students are in multiple categories.)
Black, 16.5 percent
Hispanic, 8 percent
Multiracial, 6 percent
Asian, 6 percent
Native American/Alaskan, 0.6 percent
White, 63 percent
***
Related story: YDS has Yale's most diverse faculty
***
Thanks to donor generosity and great progress toward the Divinity School's fundraising goals, the new students (as well as returning classes) will have to pay and borrow less than students did five years ago. Over that time, tuition has risen only 8 percent, while the standard scholarship package has gone up by 33 percent. As a result, the annual cost of attending YDS is now $2,580 less than it was for the 2013-14 academic year.
New programs
Two years ago, YDS launched M.A.R. concentrations in Religion & Ecology and Latinx Christianity. The menu of programs grows even larger in 2018-19 with the debut of a certificate program in Black Church Studies. This comes in addition to the existing M.A.R. concentration in Black Religion in the African Diaspora.
William Mathis is director of the new Black Church Studies program, which supports interdenominational inquiry and engagement with the history, thought, and practices of African American churches and other Christian communities of African descent. The program will award certificates to students who intend to serve in historically black congregations and/or who are inspired by the rich traditions of the Black Church.
Two more programs will be under consideration in 2018-19: an M.A.R. in Practical Theology and an Executive S.T.M. geared to working professionals. Proposals for these programs will go before the faculty this year, with the hope they will launch in 2019-20. Meanwhile, work will begin toward an anticipated new program in Interreligious Studies.
New faculty and staff
Joining the YDS faculty this year is Jacqueline Vayntrub, Assistant Professor of Hebrew Bible. Vayntrub comes to Yale from Brandeis University. A University of Chicago Ph.D. graduate (2015), she focuses her scholarship on the Hebrew Bible, wisdom literature, biblical poetry and poetics, philology, and the history of biblical scholarship. She has three books in press or in progress. Her first, Beyond Orality: Performance and the Composition of Biblical Poetry, is forthcoming from Routledge in the Ancient Word series. The book examines the modern scholarly history of theorizing biblical poetry and draws out the unresolved tension between theories about the oral genesis of biblical poetry and evidence that points to the genre's written origins.
Two visiting professors are teaching at YDS in 2018-19: David Runia and Ismo Dunderberg. Runia comes from Australian Catholic University, where he directs the Institute for Religion and Critical Inquiry; he will teach early Christianity at YDS. Dunderberg, Dean of the Faculty of Theology at Helsinki University, will teach New Testament.
In addition to these new and visiting professors, prospective new faculty members will be coming to YDS this year. The Divinity School is running four faculty searches—in African American Religious History, Early Church and Anglican Studies, Medieval Studies, and New Testament. The African American and Medieval Studies searches are open, meaning students, faculty, and staff will have opportunities to hear candidates' lectures and give feedback to the search committees. Details will be forthcoming. The other two are targets-of-excellence searches for senior scholars and are well under way.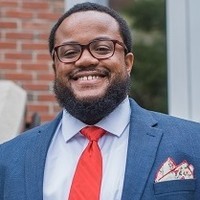 On the administration side, Dwayne David Paul '11 M.A.R. joins the Student Affairs staff as Director of Equity, Inclusion, & Civic Engagement. Paul comes to YDS from Colby College, where he directed the Pugh Center for Student Diversity, Equity, and Inclusion.
Jenny Davis '10 M.Div. begins work as the School's new Director of Supervised Ministries. Among numerous other positions, Davis has served as a Chaplain at Yale New Haven Hospital (2010-2012), an Associate Pastor of the First Presbyterian Church in Stamford, CT (2012-2018), and Associate Head of College for Pierson College at Yale University (2013-present).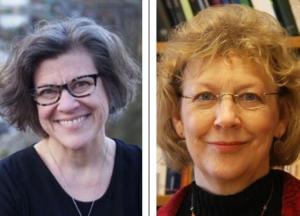 Davis succeeds Lucinda Huffaker, who is retiring after seven years directing Supervised Ministries. Dean Sterling praised her contributions to YDS; in particular her success building the team of supervisors, raising funds to increase student stipends, and developing the summer internship experience.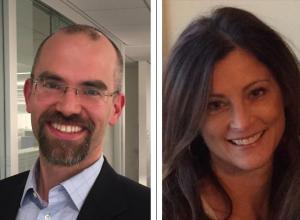 Also joining the staff over the summer were two new members of the YDS administrative staff: Benjamin Bruce and Lynn Haversat. Bruce is Senior Financial Analyst; Haversat is Events and Programs Manager.
Quad renovations
YDS plans to complete two significant renovations during the academic year: construction of a new main entrance from the Quad's outdoor interior and extensive landscaping improvements to the two courtyards on the eastern side of the campus.
Those visiting, studying, teaching, or working at YDS will soon notice a significant project along the south wall of the YDS Bookstore. To better serve visitors and to accommodate improved security measures, YDS is constructing a secondary main entrance.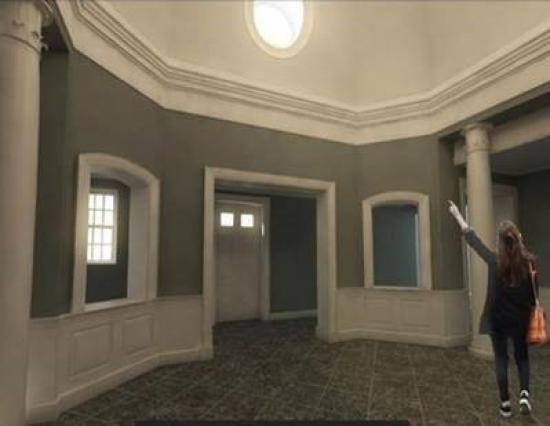 Dean Sterling explains that the project addresses the persistent problem experienced by visitors who arrive by foot or shuttle bus, walk into the Quad's outdoor interior, and then struggle to determine where to enter the building—a situation that will soon get worse when YDS begins locking most doors for security purposes.
The new entrance will be in the northeast corner of the Quad interior. Once the project is completed, those arriving through the YDS gates off Prospect Street will find signs directing them to the new entrance and a new doorway that creates a better sense of arrival and welcome.
"It's important that we create a positive and hospitable experience for those visiting YDS to attend events, lectures, and meetings, to use the library, or for whatever other purpose brings them to the Quad," Sterling says. "Helping people find their way clearly and without confusion is a necessary component of our welcoming these visitors."
Renovation work is planned for the courtyards between the back, or eastern, buildings and Marquand Chapel. Contractors will be improving the landscaping and installing walkways, with the intention of making the area more attractive for outdoor gatherings and contemplative experiences. The northern courtyard will be transformed into an area for public gatherings, featuring an outdoor seating area and a firepit. The southern courtyard will have a more spiritual character and will feature a labyrinth.