The Chaplain's Office: You are always welcome
In the same way it is inaccurate to define someone purely by their denomination, or religious affiliation, it is also equally inaccurate to say that our religious and spiritual convictions are not inextricably linked with our identity. 
"Welcome"
At Yale Divinity School our students come from all faiths, traditions, and religious/spiritual backgrounds. All are welcomed with radical hospitality, ensuring that no soul is made to feel 'less' a part of our ecumenical community.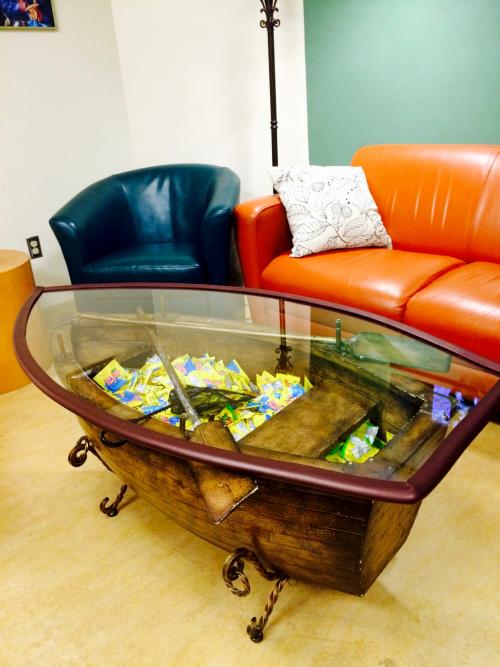 "Treats and Sweets at the Chaplain's Office"
But in the same way that a tree would feel stifled in a flower pot, Yale University's religious and spiritual resources are not limited to its Divinity School. Simply step outside of the Quad, and you will find a campus full of undergraduates and graduates alike, who are passionate about what it means to be a person of faith.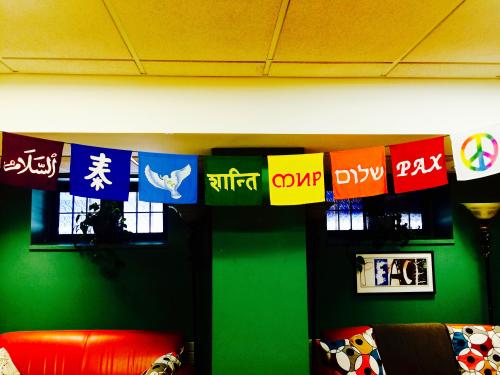 "All Are Welcome"
One resource found outside of YDS is the Chaplain's Office. 
http://chaplain.yale.edu/welcome-0
"Brochures and Booklets (and swag!)"
"The Chaplain's Office is committed to complementing the University in its task of educating students and expanding the boundaries of human knowledge.  We are committed to fostering respect and mutual understanding among people of different faiths and cultures as well as actively promoting dialogue within the University."
"The Muslim Prayer Room"
(Click the link to discover the various faiths and traditions at Yale: http://chaplain.yale.edu/religious-literacy)
"The Muslim Prayer Room"
Not only do they engage in classroom and co-curricular discussions of religious, ethical and spiritual topics, but they also "facilitate the presence of a wide variety of religious resources and groups on campus, and encourage dialogue and partnership between religious groups and individuals for the common good."
"The Muslim Prayer Room"
"The Hindu Prayer Room"
Click on the link to explore their various programs! 
http://chaplain.yale.edu/programs
"Breathing Space: A place of peace" 
There is a reason why the term "safe space" is used so frequently in conjecture. In the same way that matter has memory, spaces are places that contain our emotions, thoughts, movements, and even our ideas. With this in mind, the Chaplain's Office has various spaces where students of faith can pray, reflect, and meditate according to their religion. 
"The Meditation Room"
(Explore the spaces here: http://chaplain.yale.edu/spaces)
We do hope that you will use the Chaplain's Office as a resource during your time here at YDS. 
*Information taken from Chaplain's Office website 
*Photos courtesy of Mia Tabib