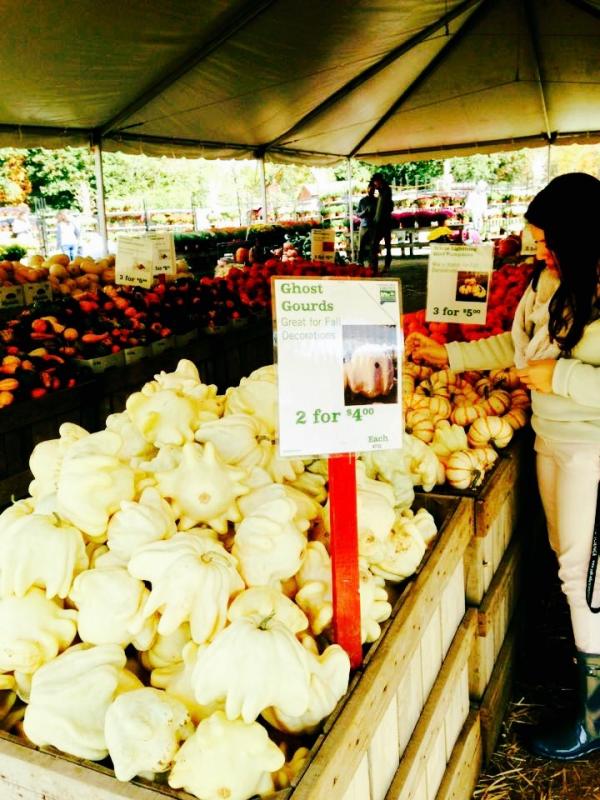 "Exploring New Haven's Farmer's Markets", Photo Credit Mia Tabib
Groceries And Where To Buy Them
Though dining on campus is a beautiful and wonderful thing, it is best to note that sometimes a home-cooked meal does a better job at feeding the soul than any gourmet dining experience ever could. With this being said, here are a few grocery store options that students often frequent:
Stop and Shop – 150 Whalley Avenue, New Haven, CT
Stop and Shop is a typical grocery store with decent prices. One can find everything here that one expects to find at a grocery store: a deli counter, a decent selection of produce and meat, bakery, etc. This is the closest one-stop shop to the downtown Yale campus, so you can expect to see plenty of Yale people here at all hours. The Yale shuttle makes a direct stop here, so one does not need a car to frequent this supermarket!
http://stopandshop.com/store/39e826b0-5fc0-11e0-b833-0050569503c2/
Elm City Market – 777 Chapel St., New Haven, CT
Elm City Market is a small co-op located on the eastern end of the downtown area. ECM offers plenty of organic options, a bakery, hot bar, salad bar, and a healthy produce section. What you find on the shelves will be high quality with plenty of vegetarian and vegan options.
Edge of the Woods – 379 Whalley Avenue, New Haven, CT
Edge of the Woods is a natural food market with lots of great produce, an organic version of anything you can imagine, and plenty of vegetarian and vegan options. Something like a small-scale Whole Foods… Not only do they have fresh organic produce, but also has a bakery, and hot bar to grab food on the go. They also have a plethora of organic skincare and body products, including essential oils, etc. At the very least, go for a visit! It's a lovely place, even to just peruse and meander.
Ferraro's – 664 Grand Avenue, New Haven, CT
Ferraro's has been described as a "carnivore's Promised Land." Here one can find any type of meat, seafood, etc. Primarily known for its large meat market, Ferraro's is a relatively small store that still offers staples and some decent produce. Not only is there a large selection, the prices are reasonable, if not a true bargain!
"Farmer's Markets in New Haven", Photo Credit Mia Tabib
Other options around:
Big Y, Shoprite: These are also one stop shops similar to Stop and Shop. They can be found in the surrounding areas and are New England regional chain stores.
Whole Foods, Trader Joes: If you want to make the 20 minute drive over to Orange, CT you can find Whole Foods and Trader Joes.
Nica's, P&M, Orange Street Markets: These are small Italian markets found more or less nicely in a row on Orange St. They have awesome little kitchens that churn out some delicious pizza, sandwiches, and other deli foods.
"A Local Outdoor Market", Photo Credit Mia Tabib
Also, don't forget to check out local outdoor markets that sell organic produce (see image above)! Not only will you find the most delicious fruit, but the kind of apples that when you bite into it, you taste Autumn itself… have fun exploring New Haven farmer's markets! 
*The views and opinions expressed on this page are purely recommendations, and not endorsement or advertisements of any kind for any store or shop.
*Content taken from BTFO 2015 Coordinators Justin Mikulincak and Ann Jacob