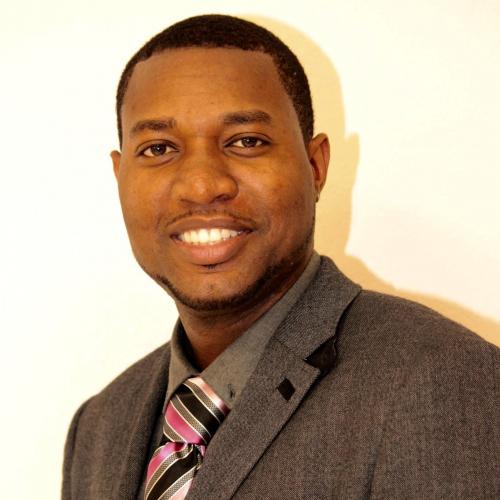 What I love about YDS: "I love the fact that I am able to help students discern their vocation, and move them closer to their God-given potential."
"YDS is a place like non-other, we are a family, a community of change agents, supporters of one another's dreams, goals, and aspirations, and we believe in making an indelible impact on the communities to which we engage."
The Rev' d Herron Keyon Gaston is the Assistant Director of Admissions & Recruitment. Rev. Gaston also serves as Senior Pastor at Summerfield United Methodist Church in Bridgeport, CT. He had a first career in Florida politics, where he served as an Assistant Lobbyist, and Governor's appointee at the Florida Department of Corrections in the area of Reentry.
Prior to that, Rev. Gaston served in the graduate admissions office at Florida A&M University, where he had a record breaking track record of helping to recruit the most diverse graduate student body in the 129-year history of the institution.
Rev. Gaston continues that work at Yale Divinity School. He believes that diversity influences intellectual personality, promotes inclusivity, and gives one a global perspective on which to articulate societal issues. To that end, Rev. Gaston is consistently looking at ways in which he can continue to form a community that is interculturally competent, intellectually rigorous, and forward thinking.
Rev. Gaston is passionate about justice issues. He is interested in the intersection of law, religion, and ethics. He is the founder and director of the Gaston Justice Coalition Group, LLC a faith based, non-profit organization comprised of pastors, ministers, churches, educators, and community leaders, whose mission is to address critical issues and reduce incarceration particularly in inner-cities. He continues this work through his congregation and the Mayor's Office in Bridgeport, working with at-risk youth to help them improve the conditions of their lives and to transcend barriers.
Rev. Gaston is a two-time graduate of Florida A&M University, earning a Bachelors in Political Science/Pre-Law Studies, and a Masters with a double concentration in Political Science and Public Administration. He also graduated twice over from Yale Divinity School with a Master of Divinity and a Master of Sacred Theology.
Rev. Gaston believes that Yale Divinity School is uniquely positioned to equip leaders for church and society given its ecumenical and global character, and he encourages all who are intellectually curious and society-driven to apply! It is certainly a good time to study at Yale!