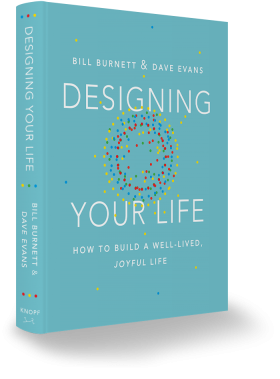 A note from the Dean of Students
Dear incoming students,
I hope this message finds you well, and in a state of expectant joy for making your way to campus on Wednesday, August 23rd for the start of Before the Fall Orientation (BTFO).
A couple weeks back, I mentioned that we would be rolling out some resources and opportunities in the lead-up to BTFO. One such resource that we are excited to announce is a gift…in the form of a book.
As you may know, this year's BTFO is a newly-designed orientation experience. What you may not know is that the redesign was inspired by the principles on offer in a book titled Designing Your Life-How to Build a Well-Lived, Joyful Life. Suffice it to say, we think pretty highly of the book, and believe that the principles of "design thinking" will help you in designing a YDS experience (and a life) of joy and meaning.
In order for you to become more familiar with the principles of design thinking, we have purchased a copy of Designing Your Life for every person in the BTFO 2017 incoming class. The books are currently available for you to pick up in the Office of Student Affairs here at YDS (located on the first floor of the Seabury pavilion). Our offices are open Monday through Friday, and books will be available for you to pick up between 9:00am and 4:30pm (on Monday, August 21st, our offices will be closed for a staff retreat).
So come swing by the office and pick up your copy of Designing Your Life. We look forward to meeting you!
All my best,
Nicholas
Nicholas Alton Lewis
Associate Dean of Student Affairs
Yale Divinity School