With the start of BTFO so close, it is now time to introduce you to your small group leaders! Everyone will find out what small group they're in tomorrow morning (it will be on the name card you pick up at Registration), but for now, here are the bios which have been prepared by the many people who will be dedicating their time to making you feel as welcome and orientated as possible over the next few days.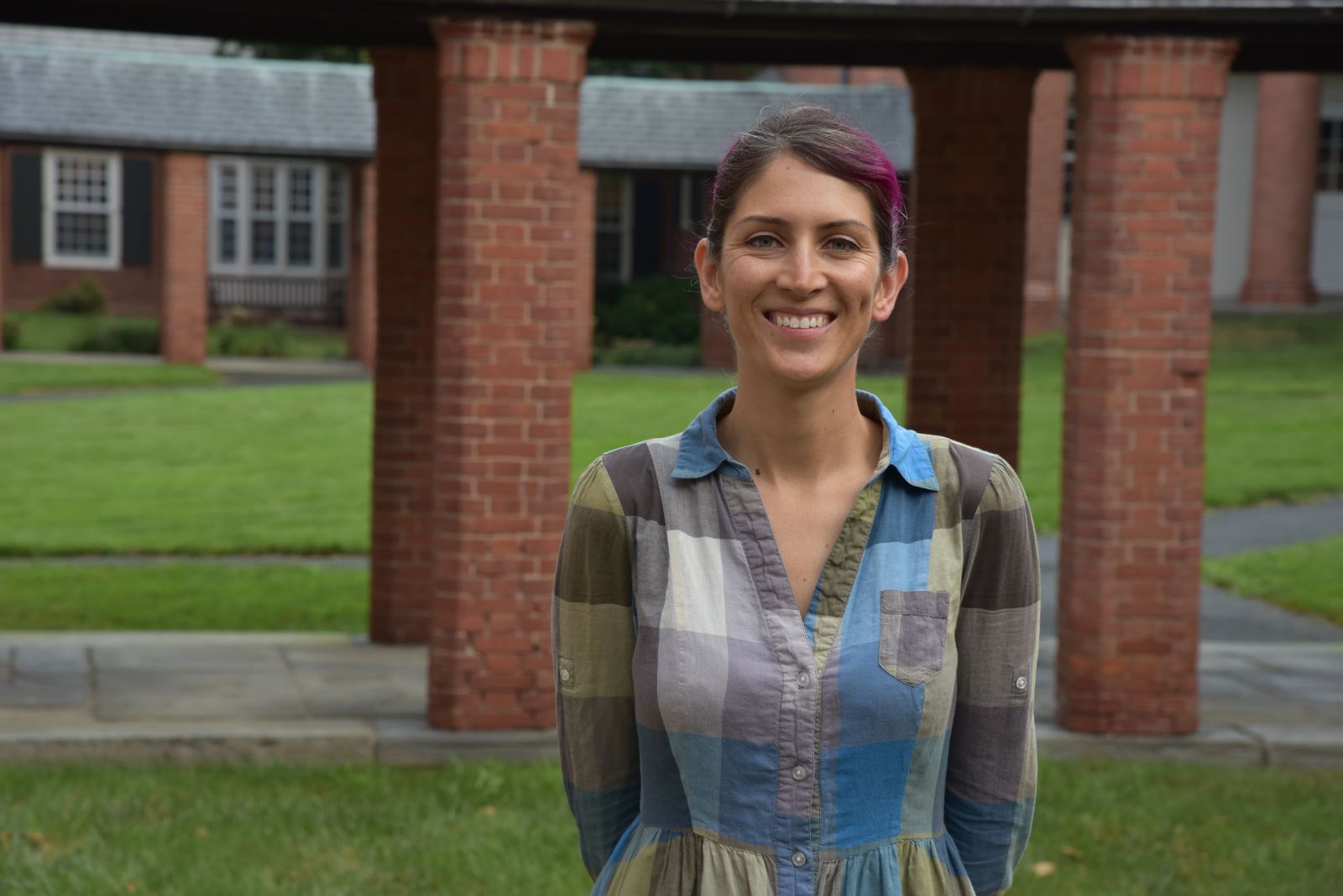 Hello! My name is Andrea Alvord and I am starting my second year in the MDiv program. My previous academic endeavors have been in English Literature and African Peace and Conflict Studies. I am originally from Zimbabwe but have lived most of my life in the US (mostly in St. Petersburg, FL but also a few joyous years in Nashville, Norfolk and D.C.). In my free time, I enjoy walking around New Haven with my dog, Gatsby; traveling to far off lands; and turning the soil in my little patch at the Div School garden.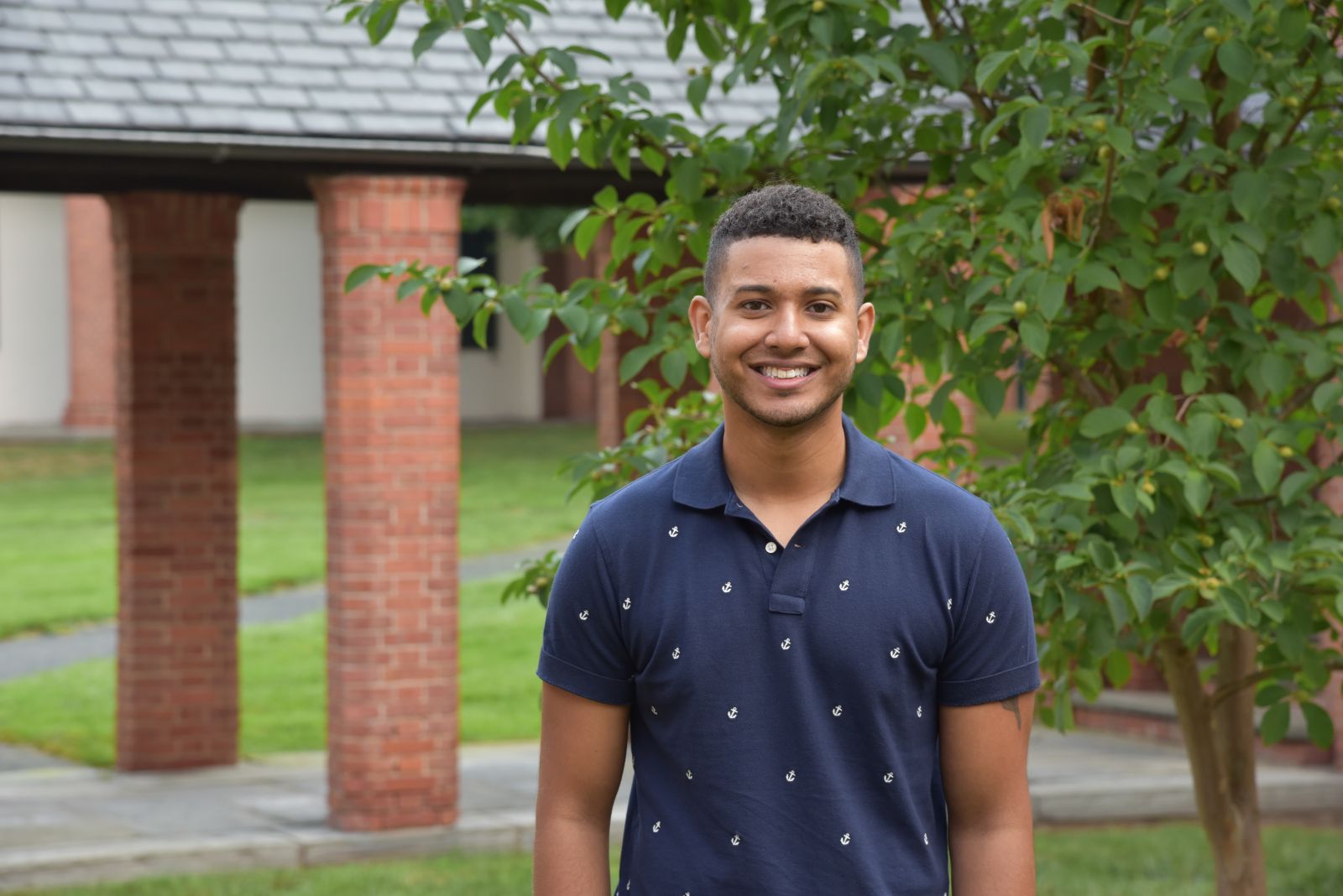 My name is Nazeer Bacchus. Originally from Toronto, Ontario, Canada, I am a Canadian at heart and Floridian by tan-lines. I pursued my Bachelors in English Literature with a minor in Judaic Studies at the University of Central Florida before coming to New Haven to study at YDS. I am interested broadly in the intersection of biblical studies and literary theory and, most recently, in representations of gendered violence within the Bible. When I'm not being an absolute dork, I am jamming out to heavy metal, working out so I can consume copious amounts of calories later, hanging out with friends downtown, or finding comfy places to take a nap. I have loved my time at YDS so far; its warm and vibrant community is welcoming and supportive, and I have had the pleasure of making the greatest of friends and learning from the greatest of minds. I, too, look forward to meeting you and cannot wait for what this year has in store. Welcome to YDS!
Ahoy! My name is Meg Batavia and I am originally from Oakland, CA where I grew up an eager A's fan, avid car camper, and lover of school dances. On July 23, 2017 I married the love of my life in the redwoods of the Bay Area, surrounded by family and a fresh, new moon, starry sky. I am so excited to be returning to YDS for my 2nd year in the MAR comprehensive program to continue growing as a practicing Jewish woman and educator. I sincerely cannot wait to learn from everyone - cheers to a great new year!
My name is Genevieve Beatty (or just Genna). I'm in my second year in the MDiv program. I'm originally from Williamsport PA—I did my undergrad work at Lock Haven University, in Public Discourse. I'm very happy to be returning to New Haven for YDS classes, Marquand services, and East Rock coffee. I enjoy playing and writing music, making grilled cheese sandwiches, traveling, and spending time with the lovely Divies here at YDS. I hope you find a home here the way I have.
My name is Heaven Berhane I am third year Masters in Divinity Student. I am from the DMV area. My family and I are from the great country of Eritrea. I received my Bachelors Degree in Psychology from Virginia Commonwealth University and Masters in Social Work Degree from THE Howard University. I am in my second year as a Graduate Assistant at the Afro-American Cultural Center at Yale. My hobbies are sports, eating good food and traveling to new countries.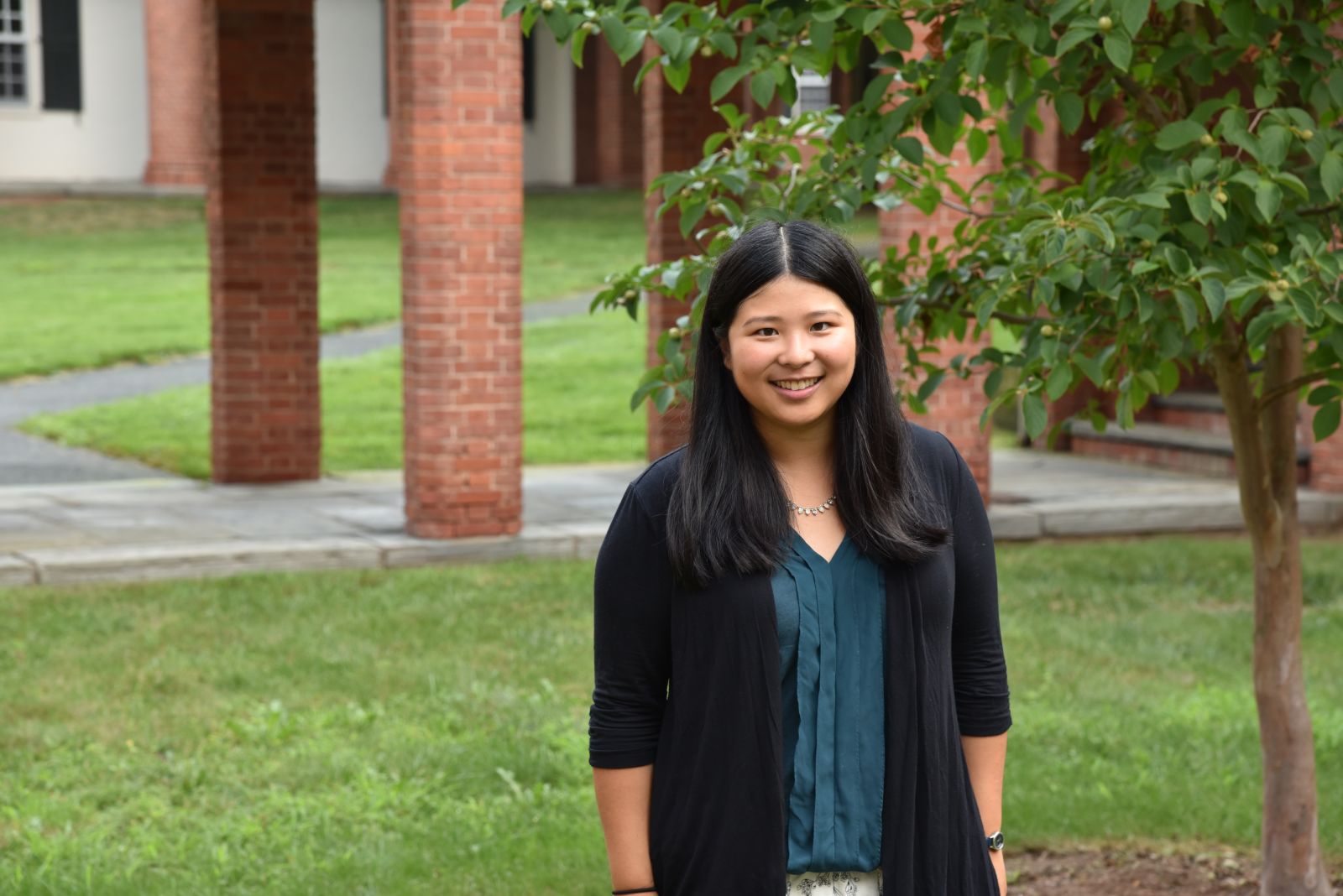 Greetings! My name is Acacia Chan. I'm a second year MAR student with a concentration in Bible and a New Testament focus. Though I grew up in Massachusetts and California, I did my undergraduate degree in Washington, where I fell in love with the Pacific Northwest. My academic interests include the theme of reversal in Luke, Paul's use of rhetorical devices, and papyrology. On campus, I'm linked to Glossolalia, Emmaus with Andover Newton at Yale, and the Divinity School Library. If you want to know more about any of these aspects of YDS, feel free to ask! I also love musicals and murder mysteries, so these topics are always open for discussion. Welcome!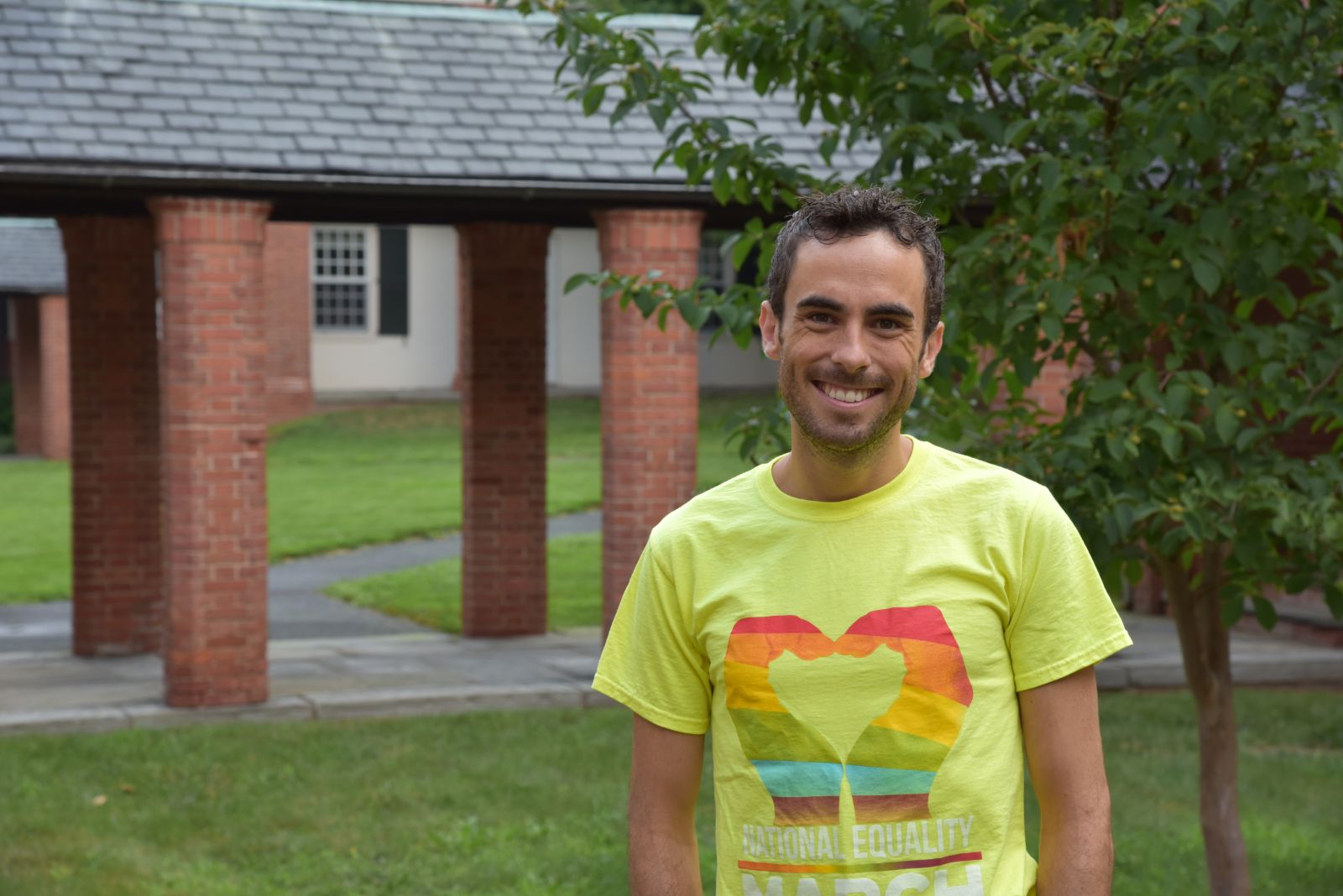 My name is Sean Patrick Coady and I am a third-year M.Div. student. I was raised in a large Irish-Roman Catholic family in southeastern Massachusetts. My Catholic roots grew stronger through my education at Xaverian Brothers High School and Villanova University, where I studied Business. A passion for social justice blossomed during those years and led me to sign up for one year of post-undergraduate service with the Jesuit Volunteer Corps, where I helped resettle refugees in Phoenix, Arizona. Motivated by the mission-driven approach of nonprofit work, but feeling increasingly uncomfortable in Catholic-dominant spaces, I moved to Los Angeles and landed a job as the Administrator for Progressive Christians Uniting, a social justice agency where I stayed for five wonderful years. Through my work at PCU, I learned a great deal about faith-filled advocacy work, rose up to the ranks of Associate Director, and unexpectedly saw before me a path towards seminary. My time in Los Angeles also brought me together with the love of my life, Steven, who agreed to move across the country with me despite his total contentment with sunny Southern California. His one condition was that we spend the Summer of 2015 on an epic, zig-zagging roadtrip across the USA, spanning 3 months, 25 states, and 10,000 miles. Not a bad deal! Steven and I are now newlyweds as we just enjoyed a magical, love-filled, midsummer's wedding on July 29 at Three Saints Park in Bethany, CT. We will spend our honeymoon on the island of Curaçao just before returning to New Haven for BTFO and the start of the fall semester. I am so excited to meet you and enjoy our time together. Until then, I wish you peace, adventure, and joyful anticipation.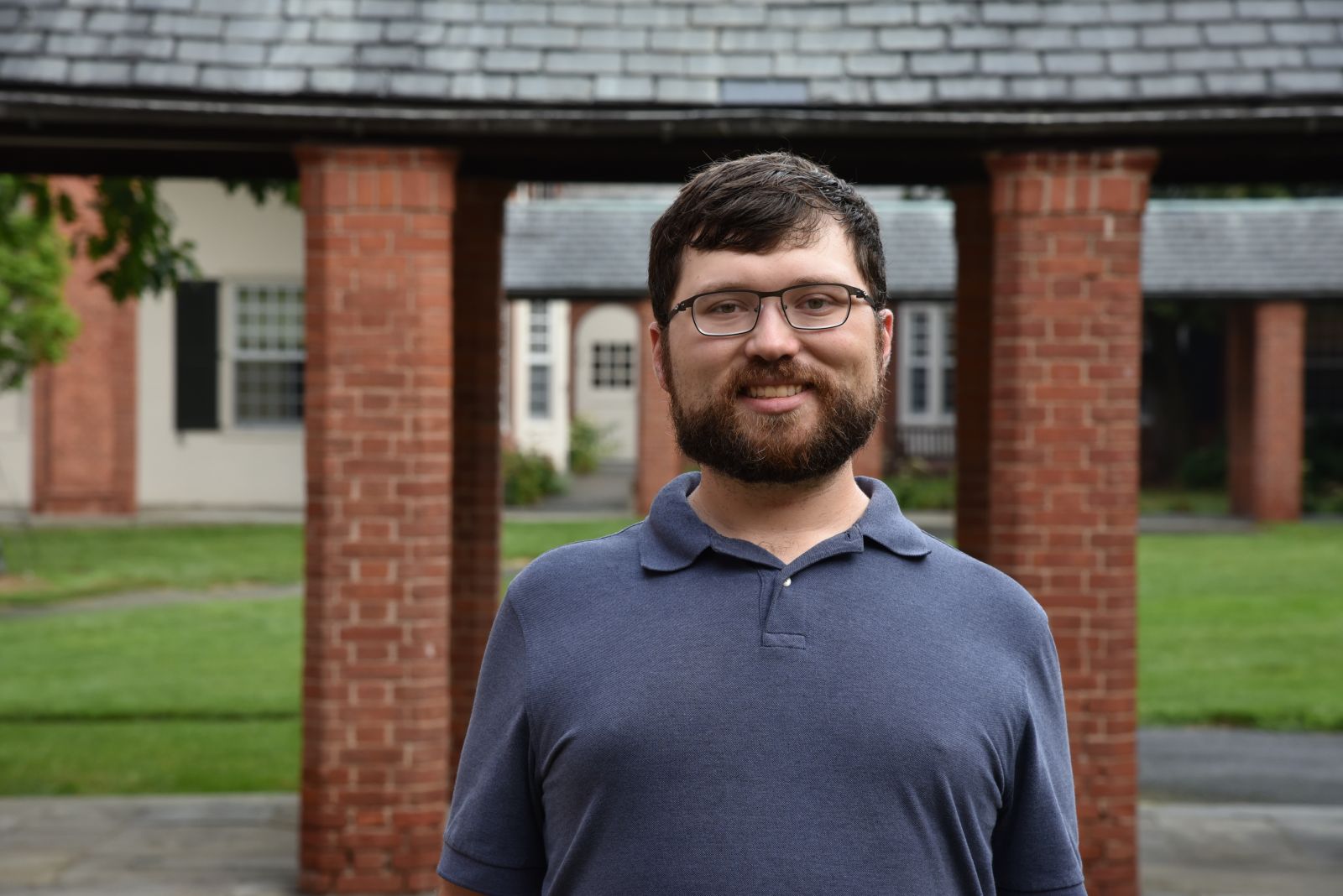 Welcome to YDS. My name is Nathan Empsall, and I can't wait to meet you! Are you feeling nervous? In awe of the new classmates you're meeting? I promise, everyone has that same "impostor's syndrome." Don't worry, the admissions office knows what they're doing. You really do belong here! Yes, YOU!!! I am in the third-year of the four-year joint program between YDS and the Yale School of Forestry and Environmental Studies, getting an MDiv and a Master of Environmental Management. I am an Episcopalian in Berkeley, pursuing ordination. I am originally from Conroe, TX, and Coeur d'Alene, ID, with family in Tucson and the Adirondacks. I went to Dartmouth College in New Hampshire, have worked in Omaha and New Orleans, and spent the five years before Yale in Washington, DC. I was a digital strategist for the DNC, President Obama's Organizing for America, and the Sierra Club. I met my wife, Diana, at our church on Capitol Hill. She's a sweet and brilliant person with a background in fundraising and philanthropy who now works in YDS's development office – you should go say hello. You'll be instant friends!
Moriah Felder is a second-year M.Div candidate from Chesapeake, VA. Prior to coming to Yale, Moriah graduated from Hampton University with a B.A. in Sociology. Moriah's academic interests are Christian Ethics and Practical Theology.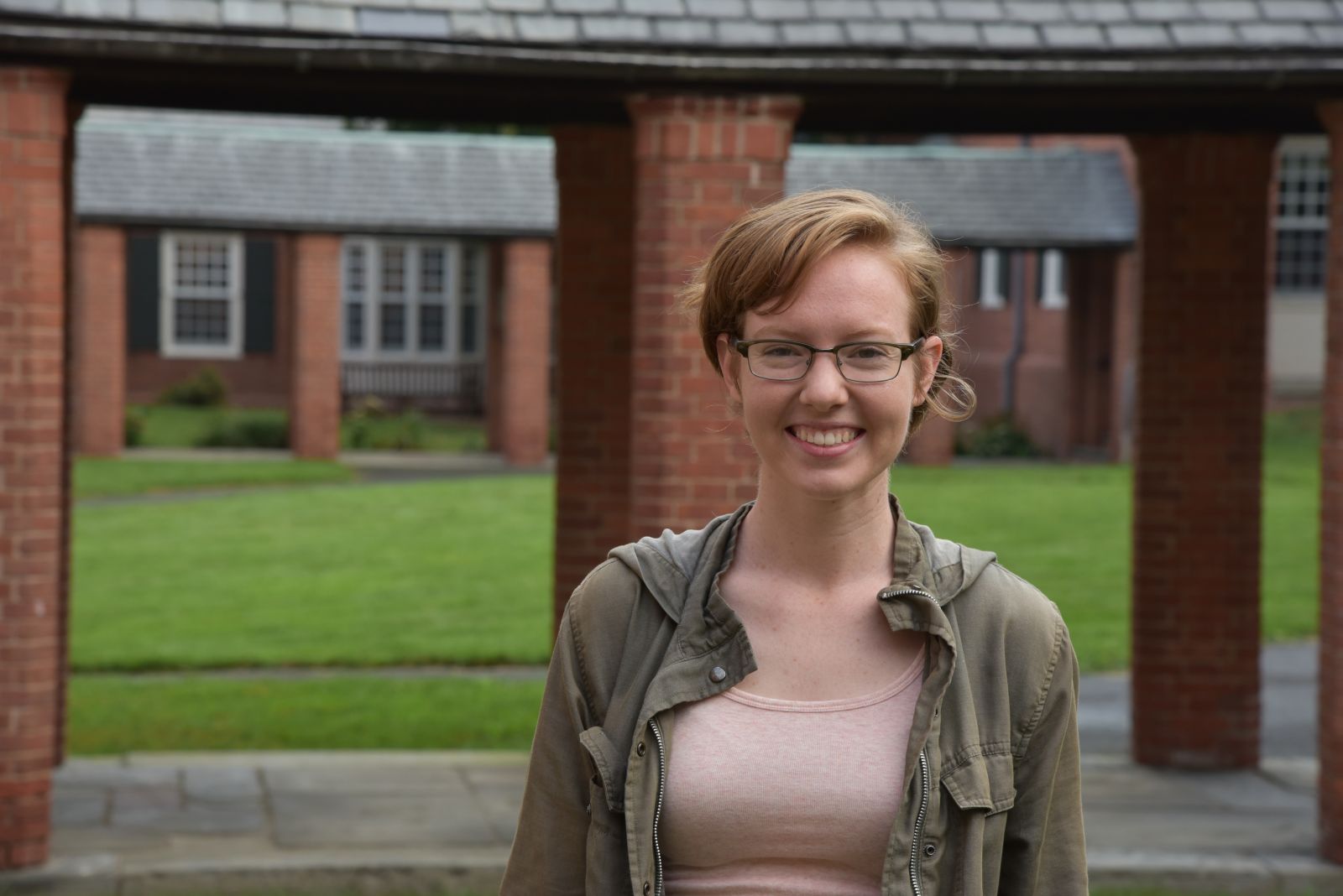 Kayle Graham (Curley) hails from sunny Fullerton, California. She is currently a student in the MAR Religion and Arts program with a special interest in medieval theology and literature—especially Dante. When she isn't studying, Kayle enjoys activities like reading, hiking with her husband, cooking for company, and crafting.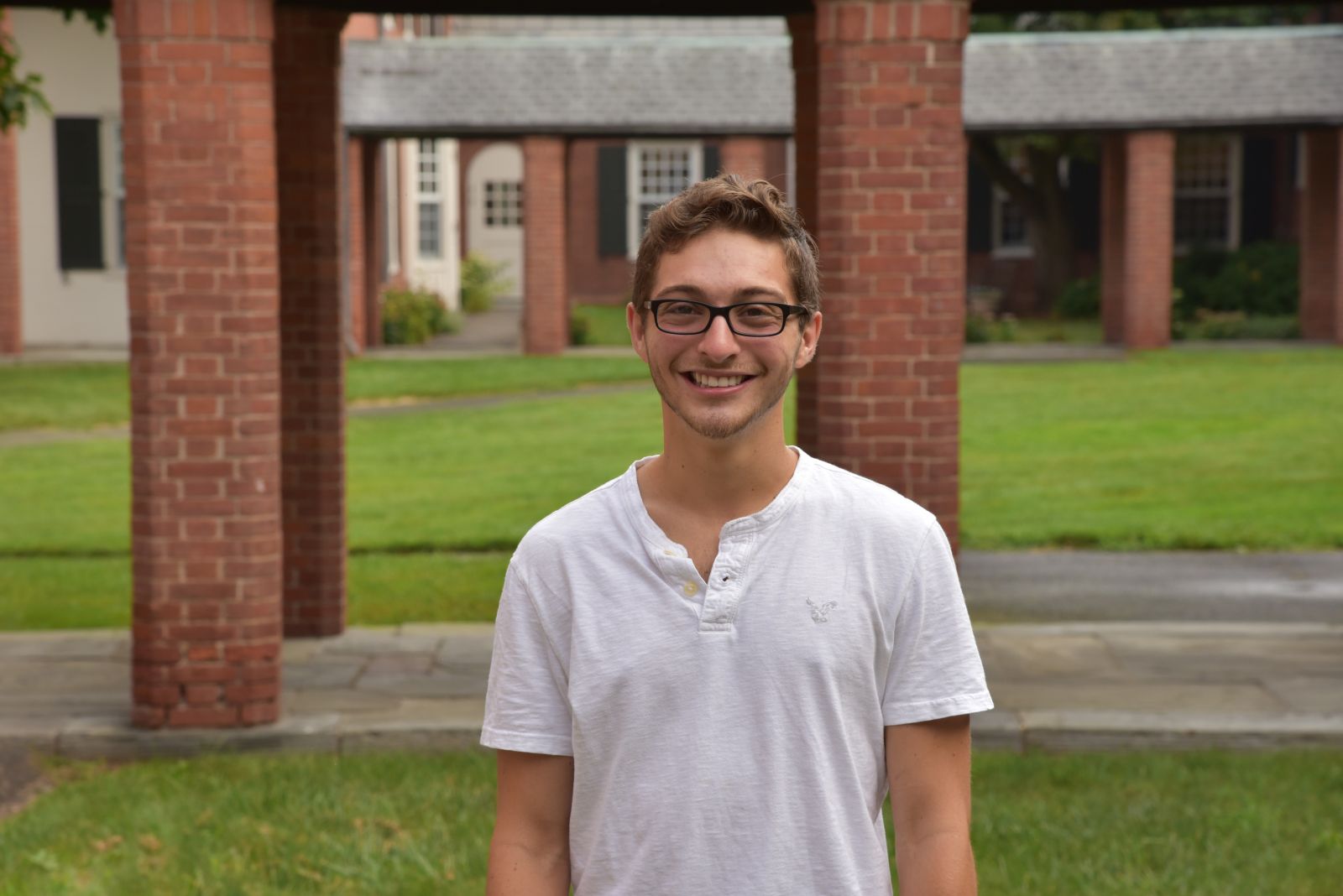 My name is Chris Hazlaris, a second year M.Div. student from New Orleans, Louisiana. I recently graduated from undergrad at Fordham University in New York City (Class of 2016). I am intending to use my degree at Yale to pursue youth spiritual counseling in number of potential areas, including campus ministry, retreat ministry, and mental health ministry. As a former anthropology/theology dual major, I am incredibly interested in the ways culture shapes the way we understand, and occasionally abstract, God's Love, and hope I can work to find the best ways to help youth own God's Love for them in today's culture (and shed those modern cultural understandings of God that are unhealthy). My non-academic passions include music and sports. I love singing and writing songs on piano and guitar, and I am an avid soccer player. I play in a men's competitive indoor league just outside of New Haven and am a proud member of the YDS Paracleats!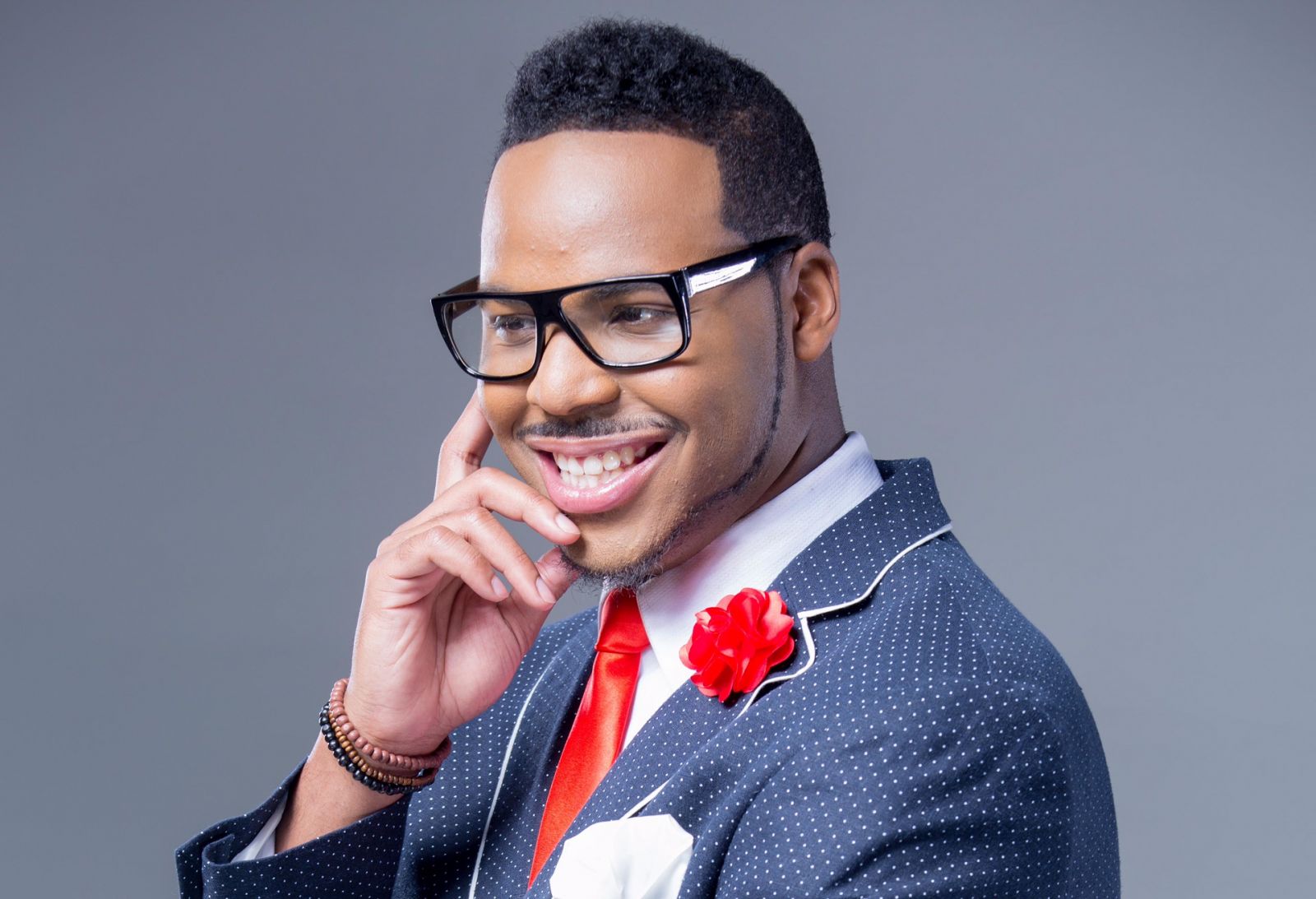 My name is Calvon Jones, and I'm a native of Garysburg, North Carolina. I am a graduate of Morehouse College, where I received a Bachelor's degree in Religion and History. I am currently a third year Master of Divinity candidate. I have dedicated my work to those whose voices are not heard—persons who are on the margins. Hence, I have interned at Trinity United Church of Christ in Chicago, IL, as well as in Washington D.C. in the office of Senator Cory Booker. I love to sing and have been jamming to Nina Simone and John Coltrane this past summer. Yale Divinity School is a place that nurtures your passions and commitments. I have been challenged in a number of areas: from wrestling with strenuous hours of reading to completing the numerous writing assignments; to establishing my identity as a Black man for the first time on a fully integrated campus; to selecting an appropriate place of worship. Because of these real challenges, I have grown tremendously. My theological muscles have been stretched. I have had to deal with the difficult questions of who God really is and what does all of this mean. Professors, administrators, and staff are so helpful: they are there when you need to talk or need to hear from others who have journeyed this path as well. In addition, the community of scholars and classmates whom I have gotten to know have become my teammates and lifelines. Through careful discernment, Yale Divinity School became a place for me to grow as a scholar and to explore the academy of religion in ways I had never experienced. You have not only joined a community of scholars but you have joined a space of family members.
My name is Emily Judd and I am entering my second year in the MAR comprehensive program. Born and raised in Connecticut, it feels good to be home after six years out of state! Before YDS, I worked in Washington D.C. as a broadcast news producer, while completing a master's degree in journalism. I am interested in pursuing a career in religious journalism upon graduation.
Welcome to YDS! My name is Mike Lally, and I am a second-year MAR student, with a theology focus. I came to YDS after studying psychology at Saint Louis University and a volunteer year of teaching high school theology. I grew up on the outskirts of Kansas City, and am proud to be a Kansan. Feel free to hit me with Wizard of Oz references as you see fit. I'm a Catholic, an avid runner, a moderately good cook, a political junkie, and a recent devotee of Game of Thrones. I also pay my yearly tithe to the gods of Marvel Studios at my local theater. I'm a firm believer in the power of dialogue and conversation, and I am often trying to polish my skills in this area. Feel free to disagree with my ideas and beliefs, and I look forward to discussing meaningful ideas with many of you.
Richard Lucas III was born on April 23 in Buffalo, New York. Richard attended Bowie State University where he received a Bachelor's degree in History and Government. He is a member of Alpha Phi Alpha Fraternity Inc, the first intercollegiate Black Greek Letter Organization, where he served as Chapter President. Additionally, Richard participated in the Congressional Black Caucus Emerging Leaders Program which focused on preparing future leaders of American in public policy. He is also a budding national writer and speaker. Richard's articles "Twas the Night before Christmas; Spending Christmas Eve Homeless" and "The State vs. HBCUS" have been published by national outlets such as the Baltimore Sun. Moreover, he has been honored to grace multiple speaking platforms at many colleges, conferences, high schools, and churches around the country. Currently, Richard is pursuing his Master's degree in Divinity of at Yale University where he is the William Sloane Coffin Fellow.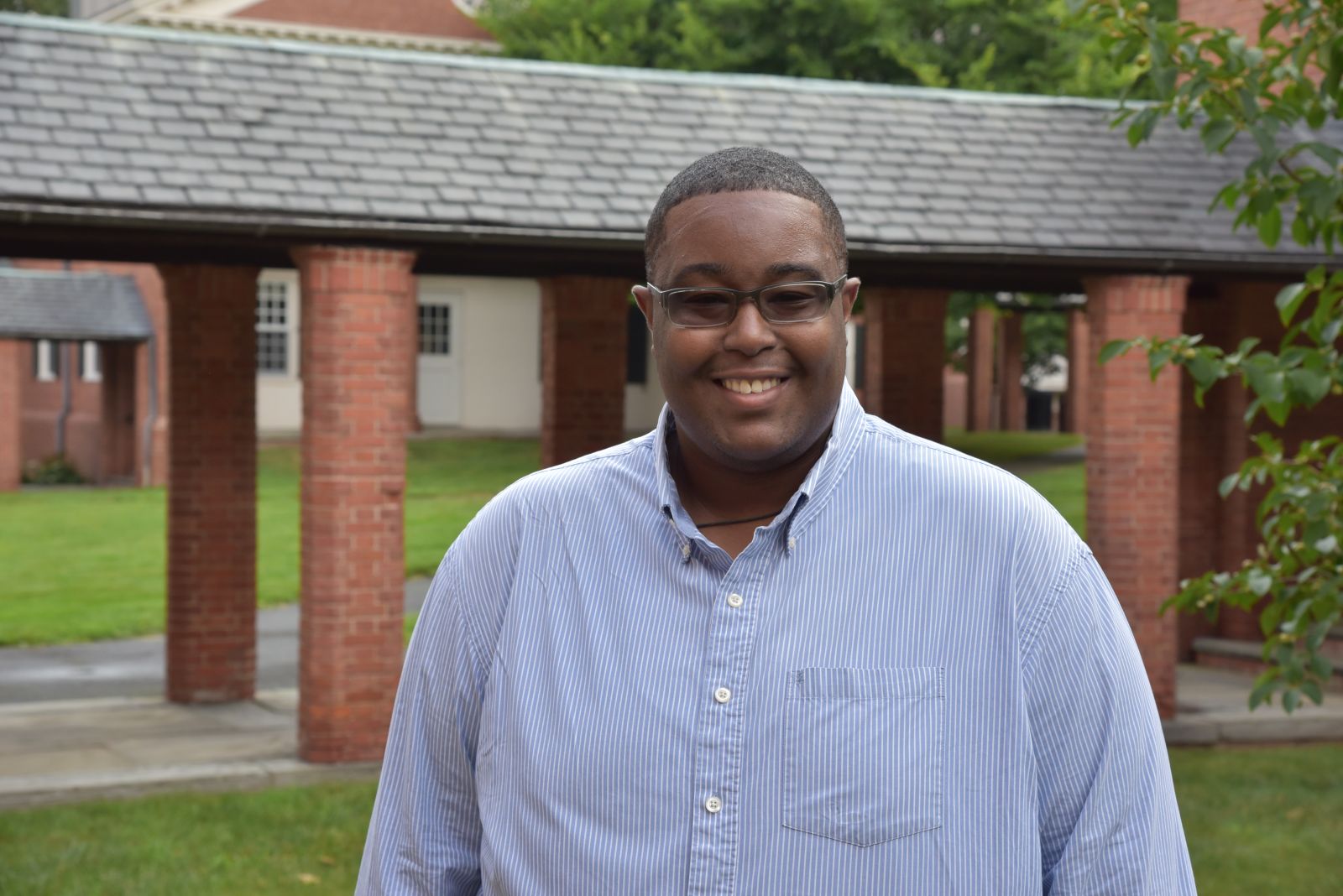 My name is Joshua Narcisse. You'll usually find me in a corner of the library or at my favorite table in the Refectory with my nose pressed up against whatever readings are assigned for the week. Or you'll find me giving hugs or sharing a laugh, or running away from the Divinity School, because everyone needs to escape every now and then. From time to time I'll be MIA because there is rarely anything I enjoy more than heading back to DC to visit my alma mater THE Howard University (the Real HU, don't let anyone tell you differently). And if you can't find me in any of there, I am probably somewhere between the 1860s and the 1930s exploring the implications religious history poses for us today—which I am happy to tell you about along with whatever else is on my mind, usually: my kids at First Presbyterian Stamford were I serve as Youth Minister, my little sisters and the perils of being a big brother, a concise argument on why the world would be better if everyone was Presbyterian, and the simple fact that Black Lives Really Do Matter. So hopefully you'll find me here in the halls of YDS sooner rather than later. But a word of caution: if you don't agree that Gregory Porter, D'Angelo, and Lala Hathaway are gospel artists, we can't be friends. ​
Let's start with the easiest part. My name is Young-Min Park. The next easy part of my bio is what program I am in - 2nd year of M.A. Religion, theology concentration. Now, for the hard part. Where am I from? That is much harder to answer. That question is a lot more complicated and nuanced than people often realize. My wife describes me like this - looks like a Korean, talks like an American, and thinks like a Russian. Not sure exactly what she means by that, you'll have to ask her. What this tells you is that figuring out where I am from is going to take a long time. This happens to missionary kids like myself sometimes. I am originally from Korea, but spent most of my life in Russia and Kazakhstan, and for the past 10 years or so have been in the States. All of these countries and cultures feel home and foreign to me at the same time. Perhaps over the next few months you and I will have a chance to get to know each other and this will make more sense. I certainly hope that will be the case! For now this confusing answer is what we have.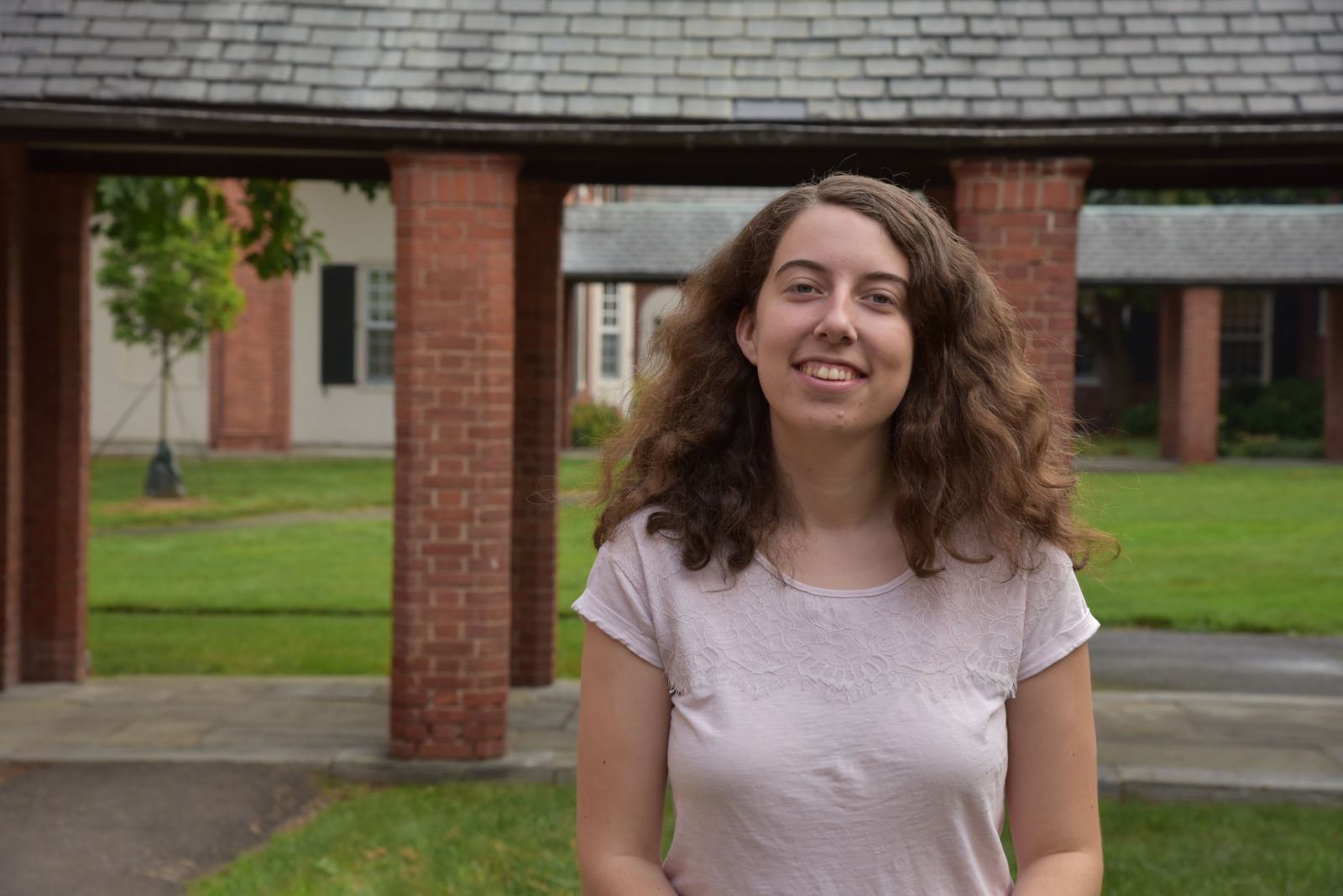 Hi, I'm Megan McDermott, a 3rd year M.Div. from central Pennsylvania. At YDS, I'm part of both Berkeley Divinity School (our Episcopal seminary) and the Institute of Sacred Music. Other roles include co-leading the YDS Women's Center and serving as a chapel minister at Marquand. Prior to divinity school, I studied Creative Writing and Religious Studies at Susquehanna University, interned for a summer at the Evangelical Lutheran Church in America (ELCA)'s denominational headquarters in Chicago, and worked for a year at a New Haven soup kitchen as part of the Episcopal Service Corps. I'm passionate about ecumenism, feminism, poetry, and many television shows, among other things.
My full name is Ann-Catherine McNeill, but I go by Anca, the Elvish word for mouth because I talk a lot. I'm technically a first year MAR History of Christianity student but already joined the YDS community last year as an exchange student from the University of Heidelberg, Germany. Being an international student myself, I will be responsible for making other international students feel welcomed and help them with the challenges that come with being in a foreign academic environment. In my free time, I like to bake and travel the world, and also try to combat my non-spontaneous personality by being part of the YDS Improv-Team (come join us). I also consider myself especially #blessed because I was kissed by J.K. Rowling as a nine-year old.
My name is Jordan Rebholz, I am a third year Master of Divinity Student, and I am honored to be Yale Divinity School's 2017-2018 Student Body President. I currently serve as the Minister for Faith Formation at Church of the Redeemer United Church of Christ here in New Haven, and I am a Member in Discernment in the UCC seeking ordination through the Southern Ohio Northern Kentucky Association. I'm a Midwest girl (moved here from Cincinnati, Ohio), but also spent 5 years in New Brunswick, New Jersey working as a grassroots political organizer and serving as the director of a food pantry. My husband, Bobby, is a visual arts teacher at the Cooperative Arts and Humanities High School and works as a concept artist for video games and television shows. I love everything leopard, my favorite show is Battlestar Galactica, and my hair changes color every month! After graduation next spring, my husband and I will be moving to Los Angeles. I can't wait to meet all of you!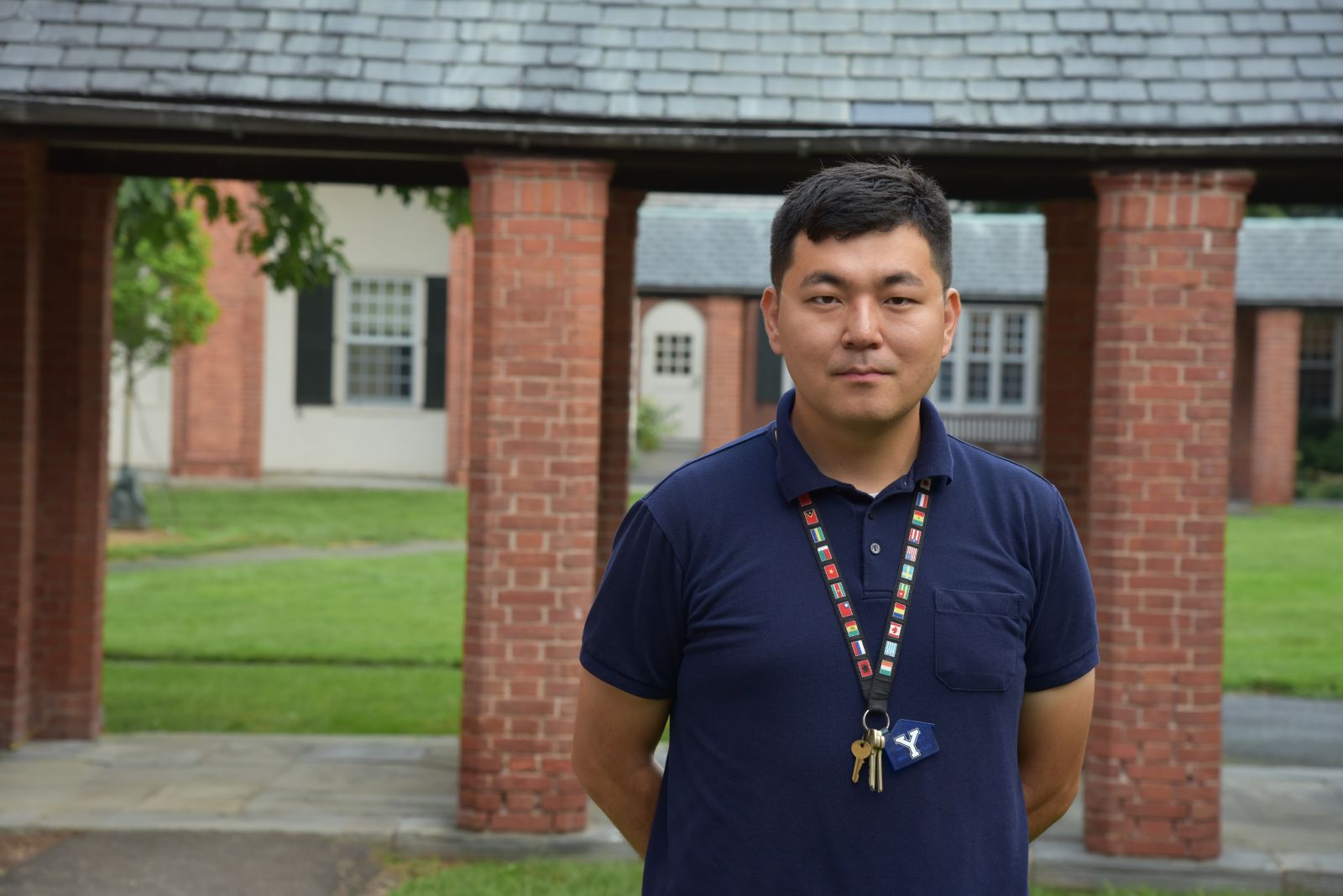 Chang In Sohn was born and raised in South Korea, served as an Army chaplain assistant for two years stationed in US Army Base Camp Walker, Daegu, South Korea, and completed his B.A at Calvin College and graduated with dual honors in Religion and Psychology. After completing his M.Div. and Th.M. at Yale Divinity School, Sohn plans to pursue a PhD in Christian Ethics using an interdisciplinary approach to neuroscience, cognitive psychology, and cultural studies.
My name is Mia Tabib, and I'm from a little bit of everywhere. I'm a third year M.Div. I love Christ, The Church, humans, existence … and I believe that love conquers all.
Oh... and I still read fairytales.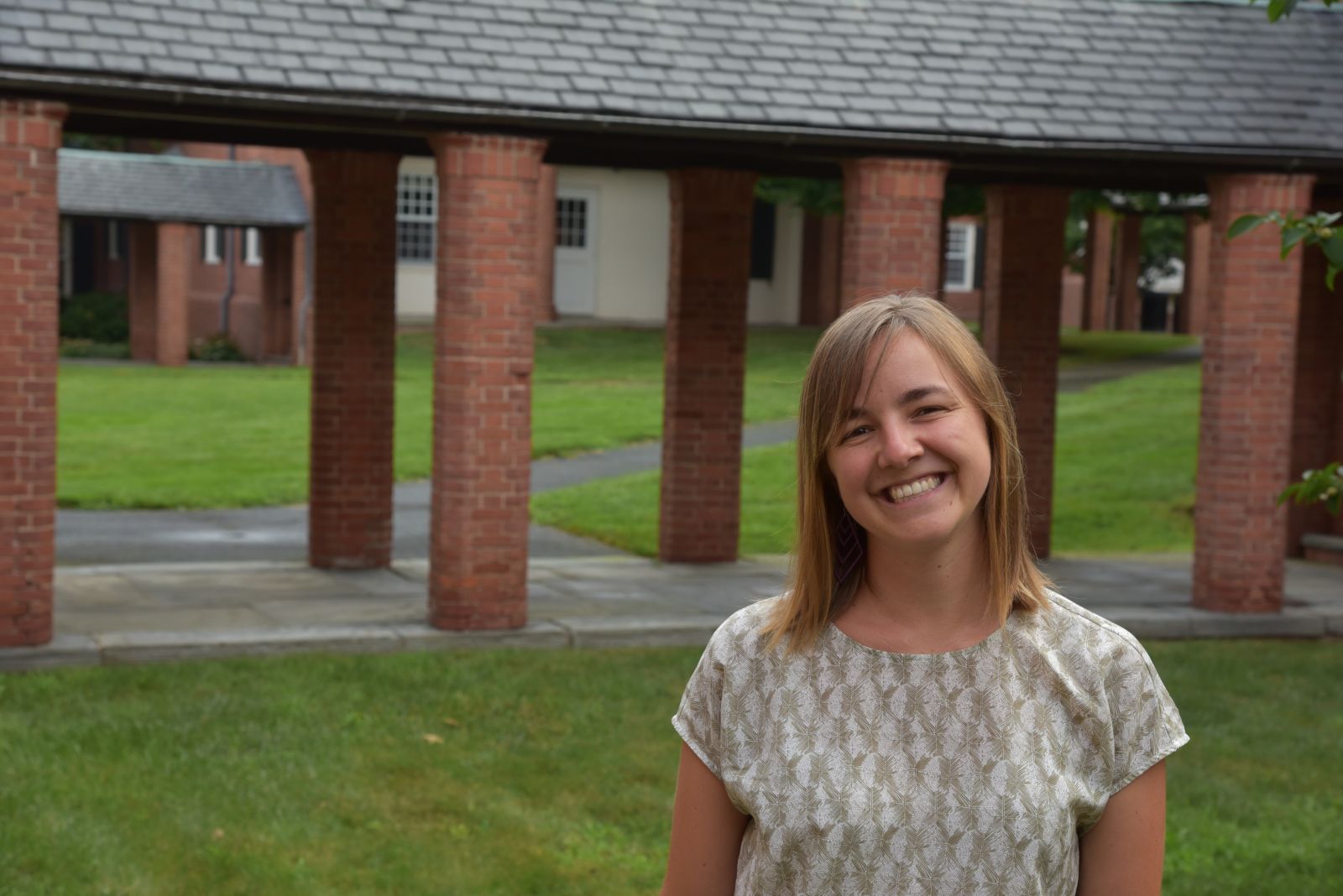 Laura Traverse is originally from New England—she was born in Boston, moved around a lot with her family, went to college in Maine, returned to Boston to teach middle schoolers, and is now a happy resident of New Haven. She is in the MAR Religion and Literature degree program, which has allowed her to balance her often competing, but now intersecting, interest in theology and in creative writing. Since arriving at YDS, she's had the chance to explore the relationship between her Christian faith and ethics, equity, poetry, and ecumenicism. She wishes she could write more like Annie Dillard and live more like Wendell Berry. Hiking or biking, sipping cups of tea, singing, and hosting potlucks help fill the few hours of time she has outside of life at YDS.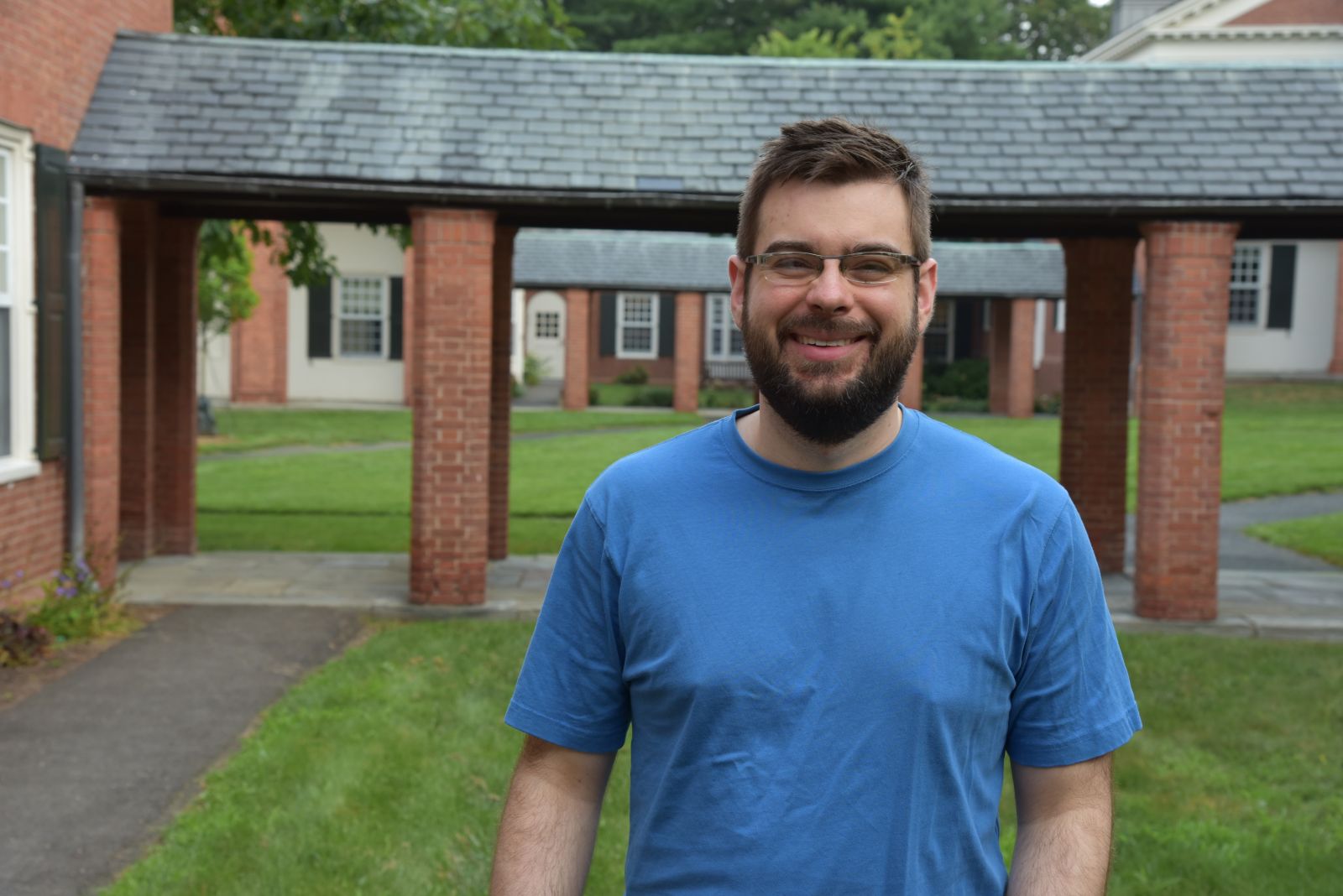 My name is Ben Wyatt. Originally hailing from Southwest Indiana, I am most recently from Nashville, TN, where I completed my undergraduate degree and worked in Information Security before discerning a call to ministry. I am starting my third year in the M.Div. program and am a Candidate for Holy Orders in the Episcopal Diocese of Tennessee. My academic interests fall generally in the realm of systematic theology and include ascetical theology, questions of religious language, science/religion dialogue, and theologies of suffering. In my spare time I cook my way around the world, bake sweet things, lift heavy things, wonder how I can like coffee-flavored things so much and actual coffee so little, play video games, and get way too excited about Ignatian spirituality.