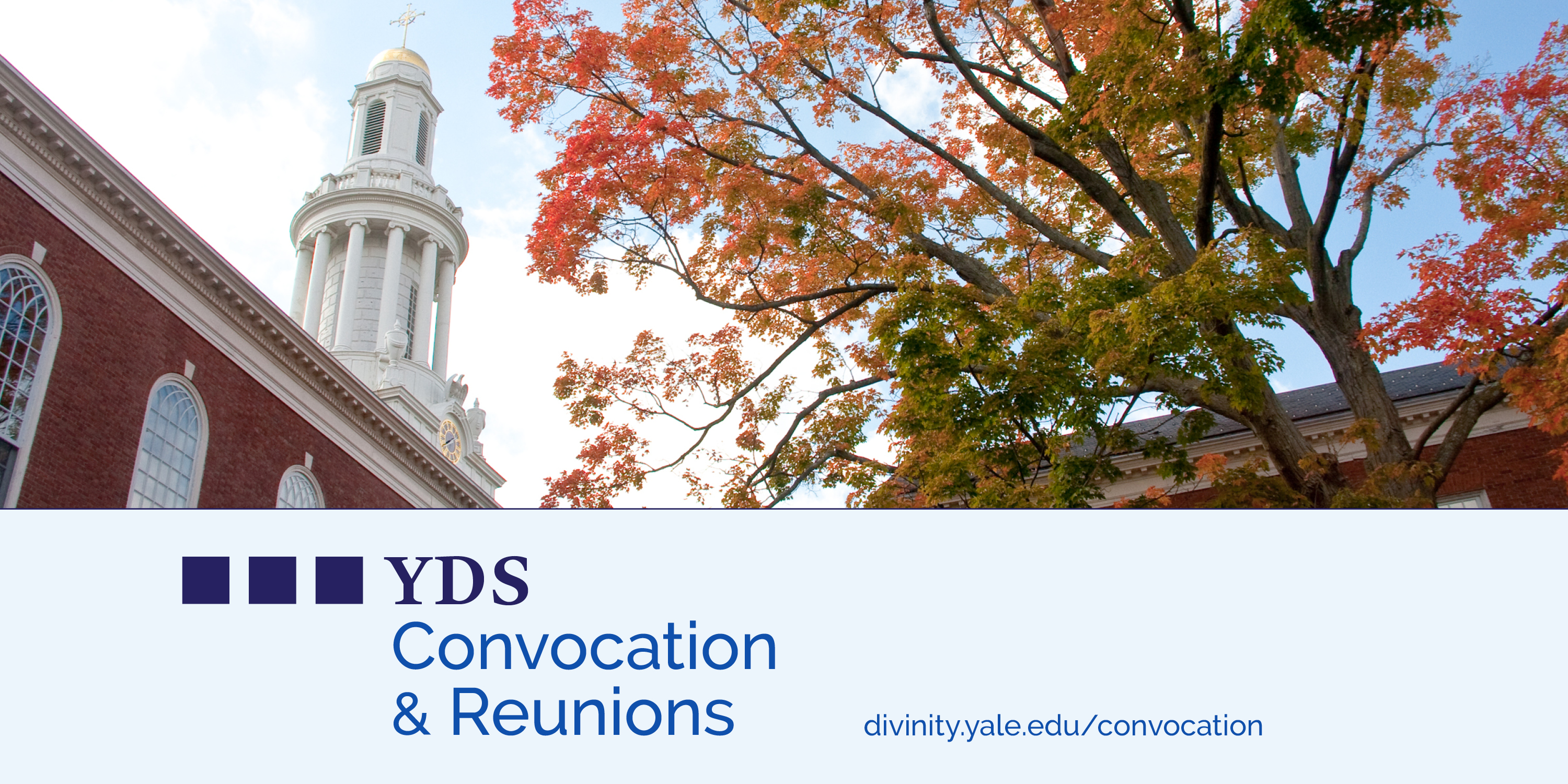 YDS Convocation & Reunions 2021
Yale Divinity School Convocation and Reunions: October 19-22, 2021
***UPDATED July 20, 2021***
Plans are in the works across the Quad to welcome alumni/ae and friends from around the world to Convocation activities October 19-22, 2021. Because of the positive response and expanded audience for the virtual programming at Convocation 2020, we are making sure this fall's events will include several virtual opportunities for our guests to hear from and connect with faculty, students, and fellow alumni/ae. We expect full schedule and registration to open in early September.
As of July 2021, we are still unable to make firm plans to host in-person activities. Based on the latest directives from Yale University, state, and local health officials, we anticipate making a decision in mid-August about in-person activities that would be held in addition to the virtual convocation programming. We recognize that the YDS community is one that spans the globe and that not all locations have been similarly affected by the COVID-19 pandemic.
Plans are also in the works for Reunion activities, for 2021 cohorts and the 2020 cohorts that were postponed last fall. If you have interest in helping plan social or programmatic activities, please email us at divinity.alumni@yale.edu. Be on the lookout for class-specific information coming to your email inbox over the next few months.
We'll continue to update information on this page email you as soon plans are finalized. Meanwhile, here are some things you can do:
Please make sure your email is up to date in the Online Alumni Directory.
Get in touch with your classmates.
Join in any pre-reunion virtual meetings or events planned by your class.
For questions about Convocation and Reunions, email us at divinity.alumni@yale.edu or call (203) 432-3871.
Reunions 2020

5th: 2016 - 2014

15th: 2001 - 1999

25th: 1995

40th: 1981 - 1979

45th: 1975

50th: 1970

55th: 1966 - 1964

Reunion 2021

10th: 2007 - 2005

25th: 1996

35th: 1987 - 1985

50th: 1971

60th: 1961

65th: 1957 - 1955