Miroslav Volf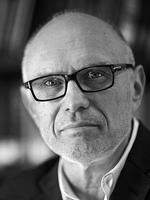 Henry B. Wright Professor of Systematic Theology, and Founding Director, Yale Center for Faith & Culture
Denomination Affiliation:
Education
B.A., Evangelical-Theological Faculty, Zagreb
M.A., Fuller Theological Seminary
Dr. Theol., University of Tubingen, Tubingen, Germany
Professor Volf is the founding Director of the Yale Center for Faith and Culture. His books include Allah: A Christian Response (2011); Free of Charge: Giving and Forgiving in a Culture Stripped of Grace (2006), which was the Archbishop of Canterbury Lenten book for 2006; Exclusion and Embrace: A Theological Exploration of Identity, Otherness, and Reconciliation (1996), a winner of the 2002 Grawemeyer Award; and After Our Likeness: The Church as the Image of the Trinity (1998), winner of the Christianity Today book award. A member of the Episcopal Church in the U.S.A. and the Evangelical Church in Croatia, Professor Volf has been involved in international ecumenical dialogues (for instance, with the Vatican's Pontifical Council for Promoting Christian Unity) and interfaith dialogues (on the executive board of C-1 World Dialogue), and is active participant in the Global Agenda Council on Values of the World Economic Forum. A native of Croatia, he regularly teaches and lectures in Central and Eastern Europe, Asia, and across North America. Professor Volf is a fellow of Berkeley College.
Read more
Books
Life Worth Living A Guide to What Matters Most, co-author (Penguin Random House, 2023)
A Public Faith:  How Followers of Christ Should Serve the Common Good (Brazos Press, 2011)
Allah: A Christian Response (HarperOne, 2011)
Captive to the Word of God: Engaging the Scriptures for Contemporary Theological Reflection (Eerdmans, 2010)
A Common Word:  Muslims and Christians on Loving God and Neighbor (Eerdmans, 2009)
Against the Tide:  Love in a Time of Petty Dreams and Persisting Enmities (Eerdmans, 2009)
The End of Memory: Remembering Rightly in a Violent World (Eerdmans, 2006)
Free of Charge: Giving and Forgiving in a Culture Stripped of Grace (Zondervan, 2005)
A Passion for God's Reign: Theology, Christian Learning, and the Christian Self, ed. (Eerdmans, 1998)
After Our Likeness: The Church as the Image of the Trinity (Eerdmans, 1998)
A Spacious Heart: Essays on Identity and Belonging, co-author (Trinity Press, 1997)
Exclusion and Embrace: A Theological Exploration of Identity, Otherness, and Reconciliation (Abingdon, 1996)
The Future of Theology: Essays in Honor of Jürgen Moltmann, co-ed. (Eerdmans, 1996)
Gerechtigkeit, Geist und Schöpfung: Die Oxford-Erklärung zur Frage von Glaube und Wirtschaft, co-ed. (Brockhaus Verlog, 1992)
Work in the Spirit: Toward a Theology of Work (Oxford University Press, 1991)
Zukunft der Arbeit – Arbeit der Zukunft. Der Arbeitsbegriff bei Karl Marx und seine theologische Wertung (1988)
The Sun Is Not Afraid of the Darkness: Theological Meditations on the Poetry of Aleksa Santic (Osijek: Izvori, 1986)