Adela Yarbro Collins, Buckingham Professor Emerita of New Testament Criticism and Interpretation at Yale Divinity School, is among the newly named members of the American Academy of Arts & Sciences.
Collins and the rest of the Class of 2020 were announced on Thursday by the Academy, which confers membership to "world leaders in the arts and sciences, business, philanthropy, and public affairs."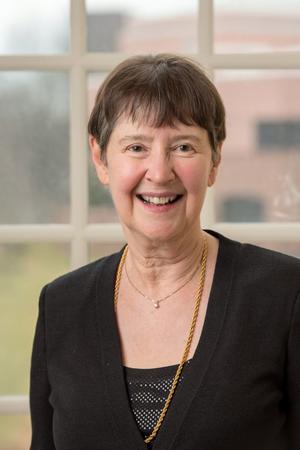 Dean Greg Sterling hailed Collins for her accomplishment. "Adela Collins has had an illustrious career," Sterling said. "Her election to the Academy of Arts & Sciences is a fitting capstone to the many recognitions and honors that she has received as a New Testament scholar. We are grateful for her scholarship and her numerous contributions to YDS. She deserves a standing ovation!"
Collins served on the YDS faculty for 15 years before retiring in 2015. She has continued her scholarship and is now working on a book about the Apostle Paul and his reception in antiquity.
***
Read more on Adela Collins: "Overcoming obstacles to shed important light on the Bible"
***
"It is a great honor to join the members of the American Academy, who are distinguished in so many scholarly disciplines and in the arts," Collins said. "I am grateful to those who nominated and elected me and to those who lead the Academy and keep it going." Collins said she is especially appreciative of the Academy's current president, David Oxtoby, who is the former president of her alma mater, Pomona College.
Collins's latest book project is tentatively titled Paul Transformed: The Reception of the Person and Letters of Paul in Antiquity. The book examines, among other issues, the transformation of Paul's apocalyptic ideas and contemporary responses to his positions on resurrection, marriage and celibacy, and the role of women in the church.
Collins joins several other YDS faculty members named to the Academy in recent years, including Harold Attridge, Sterling Professor of Divinity, and Collins's husband, John J. Collins, Holmes Professor of Old Testament Criticism & Interpretation.