You are here
Bill Barnes, 1959 B.D.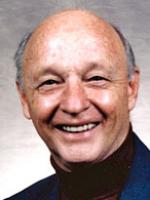 2012
Distinction in Congregational Ministry
Bill Barnes is a native of Nashville who has been an institution in the city for nearly 40 years. He is a Methodist minister who was a civil rights activist in the 1960's and is a life-long instigator and servant of social justice. He is the founding pastor of Edgehill United Methodist Church, an award-winning interracial, interclass, inner city, reconciling church.  Still active throughout the community, Barnes is known as an advocate for people who are poor and marginalized and as a prophetic leader in racial justice issues and a champion of the rights of homosexual, bisexual and transgendered people.
Barnes published "To Love a City," which chronicles his ministry at Edgehill Church (proceeds for the sale of the book support the O.N.E/Barnes Scholarship program for low-income youth). He was a founding member of Tying Nashville Together, a consortium of churches, synagogues and other civic groups working to improve social services, schools and housing for poor and working-class Nashvillians.
For him, biblical vocation means immersion in both systematic theology and the Metro Nashville budget. He finds strategies for fair housing in the Book of Amos, a roadmap to moral politics in teachings of Jesus.