You are here
Cheryl Cornish, 1983 M.Div.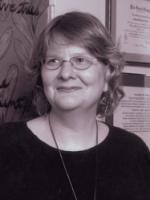 2008
Distinction in Congregational Ministry
In 1988 Cheryl Cornish arrived at the First Congregational Church (UCC) in Memphis, TN, which was averaging Sunday attendance of about 20.  Two decades later, Cornish is still senior minister there, but the church transformed dramatically under her leadership—demonstrated by a ten-fold increase in average worship attendance and church giving that grows at about 24 percent annually.
Remarkably, this transformation occurred in conservative Memphis even as Cornish was leading her congregation to become open and affirming, adopt inclusive language in all phases of church life, and declare itself a "Just Peace" congregation.  So effective has been Cornish's leadership that, by 2000, the congregation had outgrown its historic sanctuary in one of Memphis's affluent neighborhoods. The church left its comfortable surroundings to take up residence in a huge church in Memphis's urban area, blossoming into a "home" for a long list of non-profits that help make the church a center of peace and justice in the community.
Untraditional approaches are a part of Cornish's repertoire.  Eager to educate the Memphis community about the mainly northern United Church of Christ, she organized "Pilgrim" services at the church, held annually on the day before Thanksgiving.  Prior to the first Pilgrim service, she ran ads in the local papers and even showed up, dressed as a Pilgrim, at a 6:00 a.m. interview at the local television station.
Over time, many came to appreciate the church as one that unashamedly hews to its progressive Congregationalist heritage.  As others churches fled midtown Memphis, First Congregational threw its support behind Lemoyne-Owen College, a struggling historically black college in the inner city; as other churches condemned gays, First Congregational declared itself open and affirming; while other churches lobbied to close Planned Parenthood, First Congregational held rallies for organizations that support reproductive rights for women.
Prior to her arrival at First Congregational, Cornish was pastor of Ebenezer United Church of Christ in Augusta, MO and ministerial consultant to the St. Charles Women's Center in Augusta.  After graduating from Williams College and then YDS, she was a lecturer/consultant at the Women's Theological Institute in Lincoln, NE and served internships at churches in Lincoln and Waterbury, CT.