You are here
Rev. Donald Beisswenger, 1957 M.Div.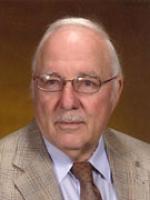 2013
William Sloane Coffin '56 Award for Peace and Justice
Retired minister Donald Beisswenger takes very seriously the Gospel of Matthew's charge to look after the poor, the hungry and thirsty, the stranger, those needing clothes, the sick, and those in prison.  As a hands-on urban minister, a relentless community organizer, a dedicated civil rights activist, a contemplative retreat center founder, and an innovative professor and field educator at Vanderbilt Divinity School, he has used his deep inner strength and prophetic moral authority to preach the Good News, affirming the dignity of all persons and passionately advancing the cause of peace, justice, and reconciliation. 
Beisswenger has served congregations and ministries in Arkansas, Ohio, Iowa, Illinois, Georgia, and Tennessee, focusing on the plight of the poor, the marginalized, and the homeless—and educating those who would minister with them by shaping the field of theological field education over almost three decades at Vanderbilt. He is especially known for his leadership in starting "Tying Nashville Together" (TNT), an explosive ministry of churches, synagogues, businesses, and neighborhood associations that brings people together to improve the community. 
His selfless lifetime of service has been celebrated by countless organizations, including the State of Tennessee, which honored him for a "dynamic life of service to humanity."  He has been joined in ministry by Joyce (his late wife of nearly 42 years), his current wife, Judy, 10 children and foster children, and 13 grandchildren.