You are here
Robert K. Massie, Jr., '82 M.Div.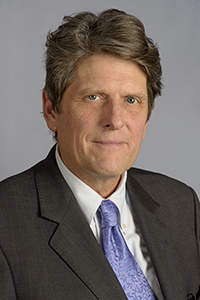 2016
Lux et Veritas
The Lux et Veritas award is given to someone who has demonstrated excellence and distinction in applying the compassion of Christ to the diverse needs of the human condition through the wider church, institutional ministries, ecumenical organizations, not-for-profit organizations, government, or industry.
Robert Massie is Executive Director of Sustainable Solutions Lab, an organization committed to promoting security, prosperity, and justice by focusing on climate change and social inequality. He is an ordained Episcopal priest, lifelong social activist, and award-winning author. His book about the American anti-Apartheid movement, Loosing the Bonds, received the distinguished Lionel Gelber Prize, considered the world's highest honor for non-fiction. Prior to his current position, Dr. Massie taught at Harvard Divinity School and the University of Cape Town; served as chaplain at Grace Episcopal Church (NY) and minister at Christ Episcopal Church (MA); and held senior leadership positions in multiple organizations committed to sustainability and social justice, including Ceres, the Global Reporting Initiative, the Investor Network on Climate Risk, and the New Economy Coalition. He has received a Senior Fulbright Research Award, the Boryana Damyanova Award for Corporate Social Responsibility, and the Joan Bavaria Award for Building Sustainability in Capital Markets.