You are here
Dianne Bilyak, M.A.R.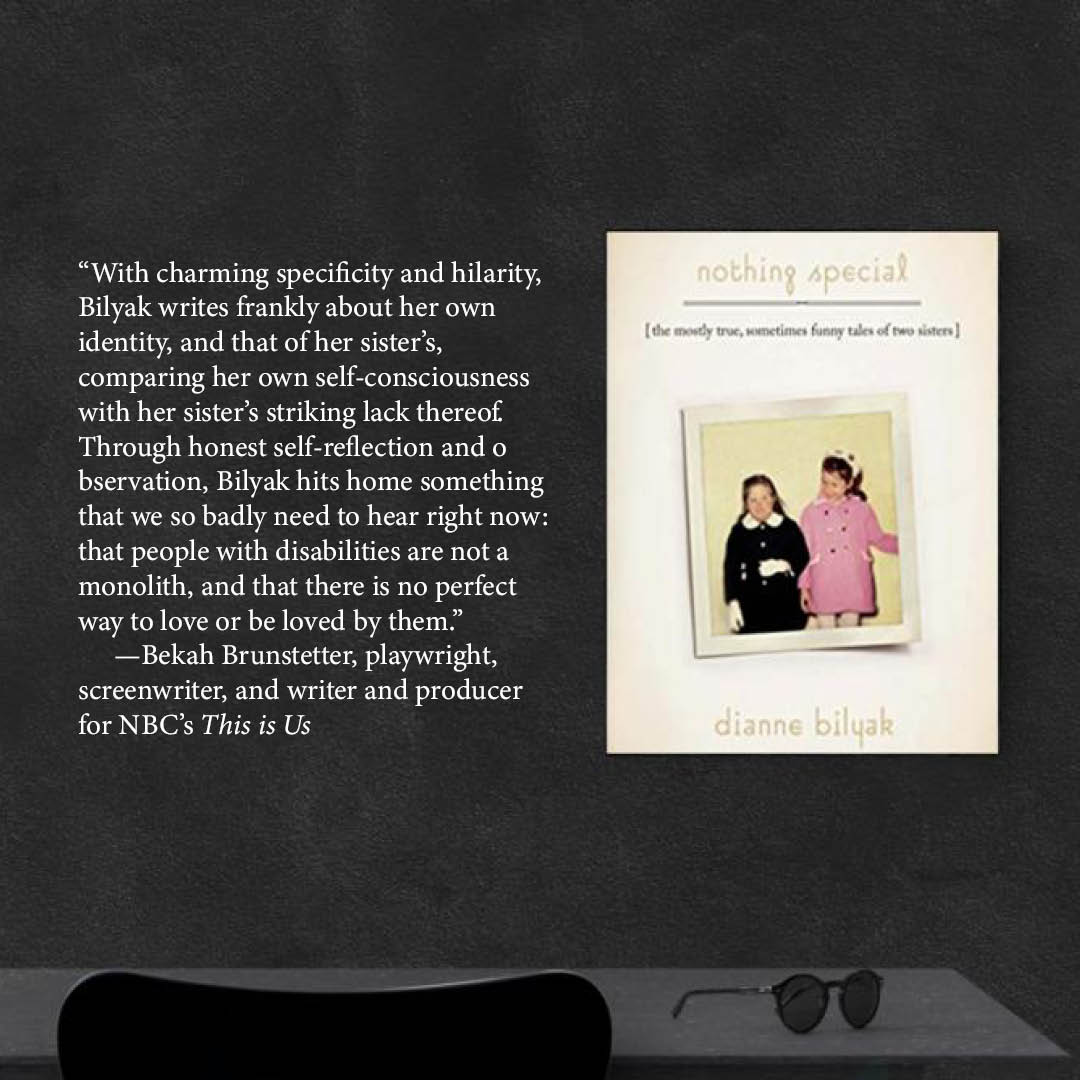 Dianne Bilyak, M.A.R. 2006 has a memoir, Nothing Special: The Mostly True, Sometimes Funny Tales of Two Sisters, being published by Wesleyan University Press. The book is the winner of the Driftless Connecticut Series (The Driftless Connecticut Series is a publication award program established in 2010 to recognize excellent books with a Connecticut focus or written by a Connecticut author), and will be launched March 2, 2021. It has also been #1 on Amazon's New Releases in New England U.S. Biographies.
Bilyak is a Pushcart-prize nominated writer, graduate of the Institute of Sacred Music and Art, and a Connecticut disability rights advocate. Her book of poems Against the Turning was published in 2011, and her work has also been featured in America Magazine, Drunken Boat, The Massachusetts Review, and The Tampa Review. In 2012 and 2013 her plays Cradle to Gravy and The Unauthorized Biography of Dr. Irma King were chosen to be part of the United Solo Festival on Manhattan's Theater Row. Bilyak's interviews with poets about spirituality can be found on the Poetry Society of America's website.