You are here
Rev. Robert Dell, B.D.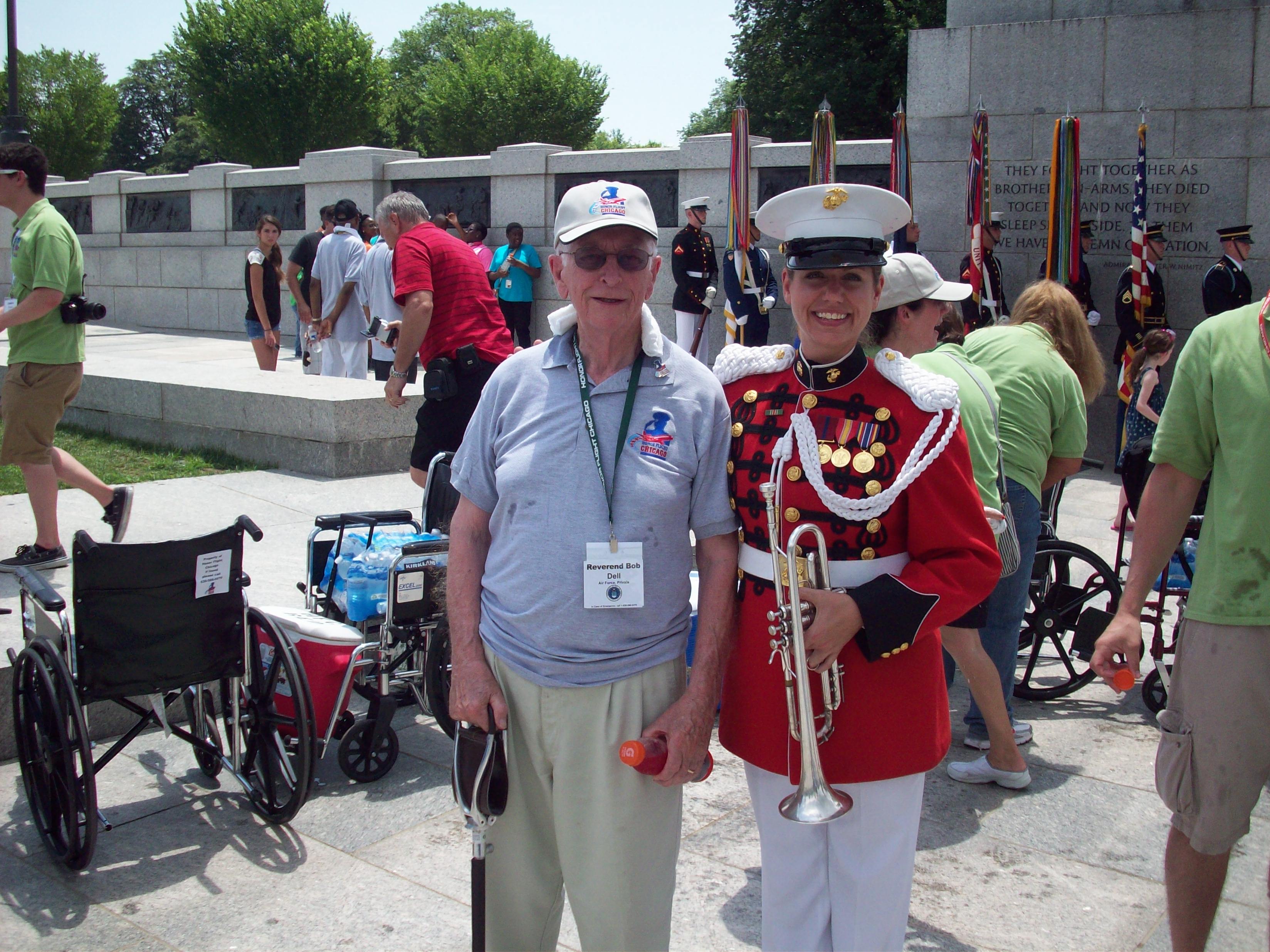 Joyce and I, together with three sons, have lived in Sandwich since 1962 - she being a now retired classroom teacher. I keep in touch with Jack Kelly and John Moyer; the three of us, along with Ken Stokes (deceased) were a "Yale Band" going to Montana in the early '50s to pastor small rural churches.
Since retiring from the pastoral ministry in 1992, ministry and mental illness has been my focus. At the October Board meeting of (Pathways to Promise - Inter-faith Ministry and Mental Illness, I tendered my resignation as Sr. Advisor (having previously been Board President and CEO). In 1993 with another YDS grad, Ellen Hiatt ('79), we put together the Mental Illness Network for the United Church of Christ. Both groups are now led by competent colleagues. www.pathways2promise.org. And, http://mhn-ucc.blogspot.com/
At 91, my peers are largely gone so, starting over, once a week I meet with two second grade classes to read a story.
` In 2014, as a WWII vet, I was privileged to participate in Honor flight Chicago. We did a truly wonderful trip to washington D.C. to visit the various memorials. I hope to attach a picture taken with the Marine bugler. Despite the 102 temp. she is in dress uniform.