Yii-Jan Lin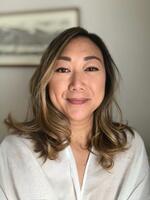 Associate Professor of New Testament
Education:
Ph.D., New Testament, Religious Studies, Yale University.
M.A. New Testament, Trinity Evangelical Divinity School.
M.A. English Literature, University of Chicago.
B.A. English Literature, Pomona College.
Professor Lin specializes in textual criticism, the Revelation of John, critical race theory, gender and sexuality, and immigration. Her book, The Erotic Life of Manuscripts (Oxford 2016), examines how metaphors of race, family, evolution, and genetic inheritance have shaped the goals and assumptions of New Testament textual criticism from the eighteenth century to the present.
Her forthcoming book, Immigration and Apocalypse: The Revelation of John in the History of American Immigration (Yale University Press), focuses on the use of Revelation in political discourse surrounding American immigration—in conceptions of America as the New Jerusalem and of unwanted immigrants as the filthy, idolatrous horde outside the city walls.
Professor Lin has been published in journals such as the Journal of Biblical Literature, Early Christianity, and TC: A Journal of Biblical Textual Criticism. She serves on the Steering Committee for the Ethnic Chinese Biblical Colloquium, as well as the New Testament Textual Criticism Section and the Bible in America Section of the Society of Biblical Literature. She also serves on the editorial board of the Journal of Biblical Literature. Professor Lin is a member of Pacific, Asian, and North American Asian Women in Theology and Ministry and of Studiorum Novi Testamenti Societas.
Read more