New students, new faculty and staff members, and the beginning of Yale Divinity School's new century—with a keynote address by Yale President Peter Salovey to mark the moment. Here is a look at what's new in the new year as YDS enters 2022-23, its 201st year as a distinct school at Yale.
A total of 118 students from across the globe begin their YDS careers this week, representing a vast array of racial, geographic, and other forms of diversity. The first-years join 171 returning students.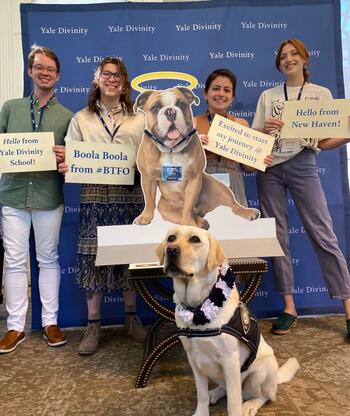 Of the new students, 59 intend to pursue the M.A.R. degree, 48 the M.Div., and 11 the S.T.M.  Fifty-six percent identify as female, 42 percent as male, and 3 percent as other or non-binary.  
Thirty-five percent of the new cohort come from under-represented racial or ethnic groups. Eleven percent are international, coming to New Haven from such countries as Canada, China, Germany, Ghana, the Philippines, and South Korea.
As with many other forms of diversity, the students' age range is wide, from 21 to 68 years. The average age is just under 30.
"We are a diverse community in multiple ways," Dean Greg Sterling said in his welcome to new students at the beginning of orientation last week, "in faith traditions, socio-economic backgrounds, political perspectives, racial heritages, and gender identities—and these all occur in some of the same groups! We will not see everything in the same way. Can we learn how to discuss our differences in responsible ways?"
More than a third of the entering students hold advanced degrees. Most common among them are the M.A., M.Div., and J.D. Other degrees earned by entering class members include the Ph.D., M.F.A., M.Th., M.M., M.Ed., M.L.I.S. 
"As impressive as their academic qualifications are, what truly stands out about the new class is their determination to pursue graduate theological education," said Antonio Bravo '16 M.A.R., Assistant Director of Admissions and Recruitment. "Despite the pandemic, the current unfavorable trends in church attendance, and other obstacles, these students have a calling to further their education and spiritual formation in the hopes that they will be equipped to make an impact in the world. We are certain that they will."  
Although the new students are much like previous classes in their academic ability and demographic characteristics, they represent several "firsts."
They are the first, for example, to enroll at YDS since the institution of a new financial aid policy, made possible by strong donor support, whereby YDS is able to meet 100 percent of students' demonstrated tuition need and provide stipends covering some of their living expenses.
YDS celebrates record-breaking donor support in 2021-22: Read more
The more robust financial aid is seen as a factor in a dramatic jump in the Divinity School's yield rate—the percentage of admitted students who choose to enroll—this past admissions cycle. Seventy-four percent of those admitted are matriculating, a jump of roughly 25 percentage points from recent years.
New faculty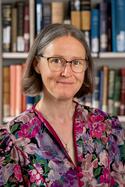 Numerous professors begin their YDS careers this week. Among them is Teresa Morgan, the inaugural holder of the McDonald Agape Professorship in New Testament and Early Christianity. Morgan's appointment was announced in 2019 but deferred for three years. Coming to YDS from Oxford University, she is renowned for her work in New Testament and Early Christian Studies.
Also new to the faculty are Molly Zahn and Peter Grund, whose appointments were announced last winter. Both coming to New Haven from the University of Kansas, Zahn is Associate Professor of Hebrew Bible who specializes in the Dead Sea Scrolls, and Grund (Zahn's husband) has joint appointment as Senior Lecturer and Research Scholar in the English Department of the Faculty of Arts and Sciences and at YDS.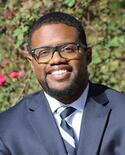 Two other faculty newcomers are Assistant Professor of African American Religious History Jamil Drake and Assistant Professor of World Christianity Kyama Mugambi, whose appointments were announced in June.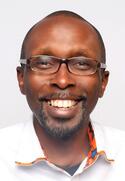 Drake, joining the YDS faculty from Florida State University, specializes in American religious history with a particular interest in 20th-century African American religion and politics. Mugambi comes to YDS from Africa International University. His scholarship focuses on ecclesial, social, cultural, theological, and epistemological themes within African urban Christianity.
In 2022-23, YDS will also be home to a Presidential Visiting Fellow—Todne Thomas, a socio-cultural anthropologist who studies racial, spatial, and familial dynamics of Black Christian communities in the U.S. Thomas is coming to YDS from Harvard Divinity School, where she is Associate Professor of African American Religious Studies.
New staff
As Dean Sterling announced at Tuesday's Opening Convocation, YDS has a new Associate Dean for Student Affairs: Vicki Flippin '08 M.Div. She joins the YDS administration from First & Summerfield United Methodist Church in New Haven, where she has served as pastor since 2018. Flippin is already well known to the YDS community as an alum and part-time Director of the Methodist Studies certificate program. Read more.
Also new to the staff is Bruce McCann, who as Living Village Construction Manager is overseeing the planning and building of the School's regenerative student residential hall. New in the Alumni Engagement and Development Office is Nancy Pelaez, Development Program Coordinator.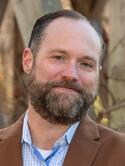 YDS partner Berkeley Divinity School is welcoming a staff member, too—Jonathan Taylor, Director of Advancement. In addition, the Institute of Sacred Music has announced a series of staff changes and additions, which are detailed here.
Bicentennial
At Tuesday's Opening Convocation, YDS officially kicked off the year-long observance and celebration of the 200th anniversary of its founding as a distinct school at Yale. Signaling the magnitude of the milestone, the event's keynote address was given by Yale President Peter Salovey.
"For centuries, Yale Divinity School has, through the legions of religious and lay leaders, social reformers, scholars, public servants, and others it has educated, provided extraordinary contributions to church life and theological education," Salovey declared in his remarks at a packed Marquand Chapel.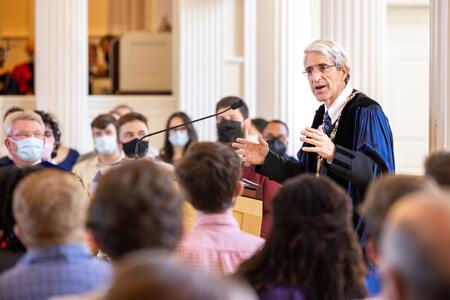 "What started as a modest venture to supply clergy to the New England region has since become a wellspring of scholarship and service that benefits humanity. It has enriched, in a dark and fragmented world, an education of veritas with the rays of lux. It has allowed Yale students to pair their pursuit of knowledge and understanding with a sense of high moral purpose. And it has helped our graduates, therefore, to mobilize the power of a Yale education for the common good."
Also at the opening ceremony, YDS premiered a new hymn commissioned for the Bicentennial, titled "We Are Grounded in the Daring." The hymn's lyrics come from a  poem by the late Thomas Troeger, a prolific poet and hymnist who served as Professor of Christian Communication at YDS from 2005 to 2015. The new melody was composed by Mark Miller, Director of the Marquand Gospel and Inspirational Ensemble.
Also planned between now and Commencement in May are the release of a YDS history book, This Grand Errand, a special Bicentennial-themed issue of Reflections, exhibits on YDS history, a conference on theology at YDS past and present, and a special Fall Convocation, among other events.
Opening Convocation 2022: Watch the video.
In his remarks at the Convocation, Dean Sterling expounded on the "grand errand" of YDS, borrowing from the title of the YDS history book. The meaning of "errand," he said, had evolved since its original use in Yale's founding centuries ago. 
"We need to redefine our errand again and think of our mission anew," Sterling said. "We're beginning this year with a Janus-like approach: We celebrate parts of our past—we apologize for and rue parts of our past—and we look to the future, trying to envision brand-new routes through the 'wilderness' in front of us."
"So, as we reflect on the richness of the Yale Divinity School's 200-year history," Salovey said, "I join a grateful university community in gladness. YDS has fulfilled in spades the mission and vision of its first benefactors. And it has delivered an equal measure of value for beneficiaries of global reach. It is invigorating to think about what its third century will bring."
---
*Editor's note: This article was updated January 4, 2023 to reflect a change in the Living Village construction schedule.