New professors, new staff, and more than 100 new students from around the globe. As the YDS community returns to (mostly) in-person life on the Quad and begins the 2021-22 academic year, here is a non-comprehensive look at who's new in the new academic year.
A total of 114 new students begin their YDS careers this semester, representing a vast array of ethnic/racial, geographic, age, educational, and other forms of diversity. The new students join roughly 200 returning students, many of whom will be experiencing physical life on the Quad for the first time, or the first time in many months.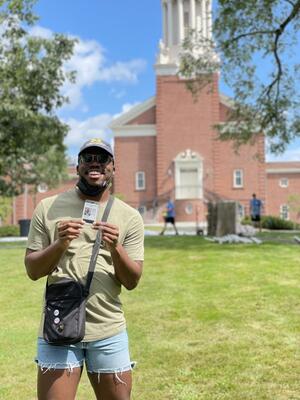 In recognition of that, the Office of Student Affairs is conducting BTFO ("Before the Fall") orientations this week not just for newcomers but for all students: BTFO 1.0 for first-years, BTFO 2.0 for second-years, and BTFO 3.0+ for third-, fourth-, and fifth-year students. 
"YDS is excited to welcome back the entire student body," said Jeanne Peloso, Associate Dean for Student Affairs. "Each group is being welcomed to campus for an outside, in-person BTFO day, tailored to the class's unique experiences and challenges during the time of COVID-19. 
"We look forward to students, faculty, and staff all safely returning in community to learn, teach, and work on the Quad."
New class
Of the new students matriculating at YDS, 64 are pursuing the M.A.R. degree, 39 the M.Div., and 10 the S.T.M.; one is a non-degree student. Fifty-four percent identify as female, 44 percent as male, and 2 percent as other or non-binary.
Ten percent of the new students are international, coming to New Haven from countries including Belgium, Canada, Finland, India, South Africa, South Korea, and Vietnam. 
Forty-one percent identify as being part of an under-represented racial group—an unusually high percentage owing in part to dynamics related to the pandemic.
'Palpable energy and catalytic potential': Read Yale President Peter Salovey's message on the new academic year
The new class ranges in age from 21 to 73 and averages just over 29 years. Thirty-seven percent enter YDS with advanced degrees, such as the M.D., Ph.D., J.D., M.F.A., and M.Ed. 
Fourteen members of the incoming cohort were admitted in previous cycles but deferred—mainly for reasons related to the pandemic.
"We are so impressed by the hopefulness our incoming students embody despite the significant challenges the pandemic has presented," said Antonio Bravo '16 M.A.R., Assistant Director of Admissions and Recruitment. "It has been gratifying to interact with students who are so hopeful about their divinity school education and how it will equip them to create positive change. I share in their hopefulness and look forward to what these students will accomplish in the years to come." 
New faculty
New, too, are a pair of tenured professors arriving from Germany and Massachusetts, respectively: Volker Leppin, Horace Tracy Pitkin Professor of Historical Theology, and Braxton Shelley, Associate Professor of Music, Sacred Music, and Divinity.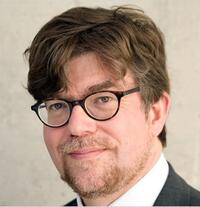 Leppin is a scholar and teacher with a strong research interest in medieval and Reformation studies. He is the author of 20 monographs (most of them in German), the editor or co-editor of 53 books, and the author of more than 300 scholarly articles and chapters, covering a broad set of interests from antiquity to the modern area. He joins the YDS faculty from the University of Tübingen in southern Germany, where he held the chair in Church History and directed the Institute for Late Middle Ages and Reformation from 2010 to 2021. Learn more about Volker Leppin here.
 "Professor Leppin will add to the range of our faculty by expanding the presence of German scholarship," YDS Dean Greg Sterling says. "He has one of the highest profiles of German faculty working in Christianity today and will bring a German public intellectual tradition that will enrich our faculty." 
Braxton Shelley holds appointments in the Institute of Sacred Music and the Music Department of the Faculty of Arts and Sciences in addition to YDS. He will serve as faculty director of a new interdisciplinary Program in Music and the Black Church, housed in the ISM. 
Professor Shelley joins the YDS community from Harvard, where he was Assistant Professor of Music. Shelley has amassed a range and quantity of awards that belie his young age; among them, the 2016 Paul A. Pisk Prize from the American Musicological Society, the 2016 Graduate Student Prize from the Society for Christian Scholarship in Music, and the 2018 Dean's Distinguished Dissertation Award from the University of Chicago Division of the Humanities.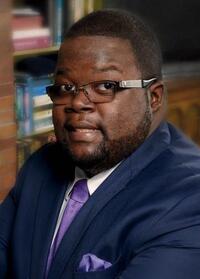 "As both a scholar and practitioner, Professor Shelley is an unparalleled leader in the field of gospel music—an area that we have, for some considerable time, been needing and wanting to develop at Yale," YDS Dean Greg Sterling said. Learn more about Braxton Shelley here. 
Prof. Shelley's appointment continues a striking trend. Over the past nine years, nearly half of the people appointed to tenure-track faculty positions at YDS are from under-represented groups.
New staff
Along with the new professors, nearly a dozen members of the administration and staff begin their YDS careers this fall, or take on new roles.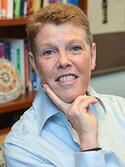 Joyce Ann Mercer '84 M.Div., Horace Bushnell Professor of Practical Theology and Pastoral Care., becomes the new Associate Dean for Academic Affairs, succeeding Jennifer Herdt. Learn more about Joyce Mercer.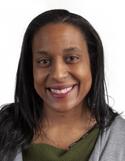 Yejide Peters '08 M.Div. joins the administration of  Berkeley Divinity School at YDS as its new Associate Dean and Director for Formation. Learn more about Yejide Peters.
Student Affairs welcomes two new people in key student support roles: Kit Heeley, Director of Student Life, and Lisa Kinney- Bajwa, Student Services Coordinator. Read more about Kit and Lisa.
At Andover Newton Seminary at YDS, JaQuan Beachem '21 M.Div. begins his new role as Director of Community Spiritual Life. Beachem joins Tracy Edwards, who joined the Andover Newton team last semester as Seminary Administrator. Learn more here and here.
Marquand Chapel welcomes Michael Libunao-Macalintal '20 M.Div., who returns to his divinity alma mater to become the chapel's new Liturgical Minister and Chapel Communications Manager. Learn more about Michael Macalintal.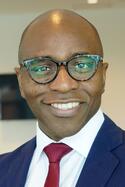 Rod Lowe, an accomplished fundraising and marketing professional with a background in the military and community leadership, has joined the Office of Alumni Engagement and Development as Senior Associate Director for Major Gift. Learn more about Rod Lowe.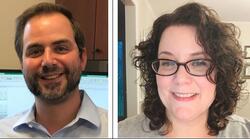 In the Office of Business, Administration, & Finance, Bill Craven is the new senior financial analyst. He will work alongside Jennifer Knapp, newly promoted to financial analyst.
In the Divinity School Library, Allen Townsend, Associate University Librarian for Arts & Humanities, is serving as Interim Director following the retirement of Stephen Crocco earlier this summer. Read more about Allen Townsend.