Through a series of panel events held in varying cities across the United States, Yale Divinity School is bringing a theological and moral perspective to bear on some of the most pressing public issues facing the nation and world.
Here are stories and videos of the events held to date, as well as information on the next in the series.
—
September 26, 2018, New York City
"#HumanToo: Equity for Women in the #MeToo Era"
7 p.m., Yale Club New York

Powerful men exposed as serial harassers and abusers. Challenges to the established practice of valuing women for their sexuality more than their ability. The overdue airing of the voices that have been silenced for too long. Public outcry for accountability has produced a powerful new platform for addressing the inequities around gender and power in our fast-changing culture. One year out from the arrival of the #MeToo movement, this provocative Yale panel will explore the emerging new understanding of gender-based violence and harassment and their effect on their (mostly) female survivors, while considering how the best of our philosophies and theologies can set a new trajectory toward a healthy, humane, and equitable culture around gender and power. Panelists include:
Kaji Douša '06 M.Div., Senior Pastor at Park Avenue Christian Church, New York City
Serene Jones '85 M.Div., '91 Ph.D., President of Union Theological Seminary and former Yale Divinity School professor
Galen Sherwin '94 B.A., Senior Staff Attorney at the Women's Rights Project of the ACLU (moderator)
Carmelyn P. Malalis

, 

Chair and Commissioner, New York City Commission on Human Rights
The event will be streamed on the YDS Livestream page.
—
March 12, 2018, Memphis, Tenn.
"Living the Legacy Today: MLK at 50"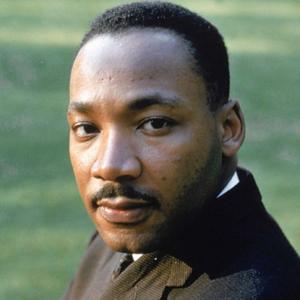 To commemorate the 50th anniversary of the death of Martin Luther King, Jr., Yale Divinity School and the Memphis chapter of the Moral Mondays movement hosted a panel at Temple Israel in Memphis on revitalizing the King legacy and advancing civil rights today. The panelists were:
Traci Blackmon, Executive Minister of Justice & Witness Ministries, United Church of Christ

Katie Bauman, Associate Rabbi of Temple Israel in Memphis

Gerald Durley, Senior Pastor Emeritus, Providence Missionary Baptist Church in Atlanta

Eboni Marshall Turman, Assistant Professor of Theology and African American Religion, Yale University Divinity School

Jonathan Judaken, Professor, Rhodes College (moderator) 
  Watch the video / Read the story    
—
September 25, 2017, Pasadena, Calif.
The panel took place at All Saints Episcopal Church in Pasadena, whose rector, Mike Kinman '96 M.Div., is a YDS alumnus. Making up the panel were: Isaac Cuevas, Associate Director of Immigration Affairs for the Catholic Archdiocese of Los Angeles; Felicia Escobar, a Yale alumna and former immigration policy adviser to President Obama; Apolonia Morales, Political Director for the Coalition for Humane Immigrant Rights of Los Angeles; and Lamin Sanneh, D. Willis James Professor of Divinity and Professor of History at YDS. Moderating the panel was Stephen Pitti, Professor of History and American Studies at Yale and Director of the University's Center for the Study of Race, Indigeneity, and Transnational Migration.
Watch the video / Read the story
—
April 3, 2017, Chicago
Before an audience of 300 people at the Chicago Temple, Yale Divinity School convened a panel conversation on the scourge of violence in Chicago and around the country. Serving on the panel were Thomas Dart, Cook County Sheriff and justice reform advocate; Willie Jennings, Associate Professor of Systematic Theology and Africana Studies at YDS; Otis Moss III '95 M.Div., Senior Pastor of Trinity United Church of Christ in Chicago; and Michael Pfleger, anti-racism activist and pastor of the Faith Community of Saint Sabina in Chicago. Robin Robinson, an award-winning journalist and broadcaster who is currently Director of Community Affairs at the Chicago Police Department, moderated.
Watch the video / Read the story
—
October 5, 2016, Washington, D.C.
One month before the 2016 election, Yale Divinity School brought together a leading Christian theologian, one of the country's pre-eminent pastors, and a U.S. senator for a panel conversation at the National Press Club on what it means to take a "faithful" approach to voting and citizenship. The panel was composed of Miroslav Volf, founding director of the Center for Faith and Culture at YDS; Otis Moss III '94 M.Div., senior pastor of Trinity United Church of Christ in Chicago; and Chris Coons '92 M.A.R., a U.S. senator from Delaware. Indira Lakshmanan, a prominent Washington-based journalist, moderated.
Watch the video / Read the story
—
The events were organized in partnership with the Association of Yale Alumni and its chapters in the respective cities.