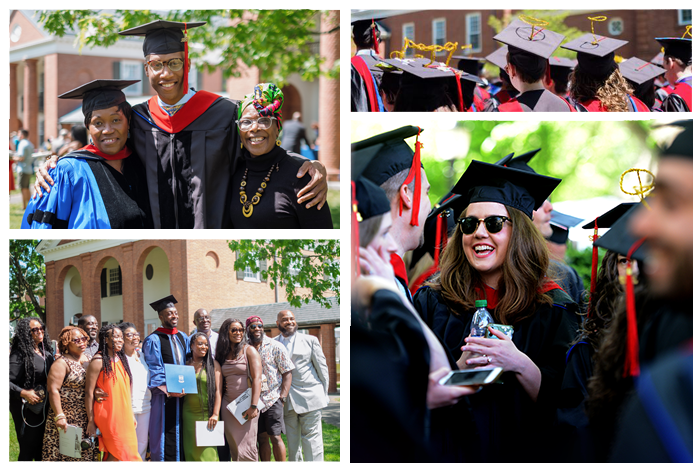 Financial Aid for Students
Support tomorrow's leaders of church and world.
How Your Giving Helps
Freed from Debt, For Calling
Students in Yale Divinity School are called to lives of service. They train for ministry, community-building, and social justice—the kinds of work we often need most. But their average debt on graduation is $58,805, a significant sum for someone embarking on a career that is not highly compensated. Gifts to support our students, in the form of endowment or current use, can make a vast difference to them and the communities they go on to serve. Through the For Humanity campaign, we enable students to study without taking on more debt, so they are free to set their future paths on the basis of calling, not financial constraints.
Inspiring Minds, Supporting Leaders
Your gifts to Yale Divinity School ensure the world's rising generation of leaders receive an exemplary theological education in a flourishing community of faith and intellect. Gifts to financial aid enable our diverse students to follow their callings without taking on significant debt. Further addressing student need, our Living Village project will provide affordable living space, fostering community and belonging while creating a visionary, "sustainable-building" residential complex that makes a profound theological and ecological statement.
Contact
To discuss your interest, please contact:
Barbara Sabia
Senior Director of Alumni Engagement and Development
409 Prospect Street
New Haven, CT 06511
Telephone: (203) 432-5363
Or e-mail: barbara.sabia@yale.edu
Rod Lowe
Senior Associate Director of Major Gifts
409 Prospect Street
New Haven, CT 06511
Telephone: (203) 432-8127
Or e-mail: rodwin.lowe@yale.edu
Action & Impact